Ajvar, a traditional condiment and appetizer that is popular in the Balkans and the Middle East, is the ultimate peeper dish. You can make it with only three essential ingredients – pepper, garlic and olive oil. You can mix it with grilled eggplants and tomatoes. You can serve it as appetizer with fresh baked bread, yoghurt, soft sheep or goat cheese or a condiment to a meat dish. Ajvar is a perennial crowd pleaser, spicy, colorful and full of flavors.
Ajvar can made from roasted red bell peppers and eggplants, which are then ground and mixed with oil, garlic, and spices. The result is a thick, flavorful paste that can be spread on bread, used as a dip, or added to sandwiches and other dishes. Ajvar can be made with either sweet or hot peppers, and variations of the recipe can be found in different countries and regions. The name "Ajvar" comes from the Bulgarian word "ajvar" which means "relish". It is also called "ljutenica" in Serbia, "pinjur" in Azerbaijan, "rosht" in Iran and "kizartma" in Turkey. It is a common food in the Balkans and is sometimes served as a side dish to meat.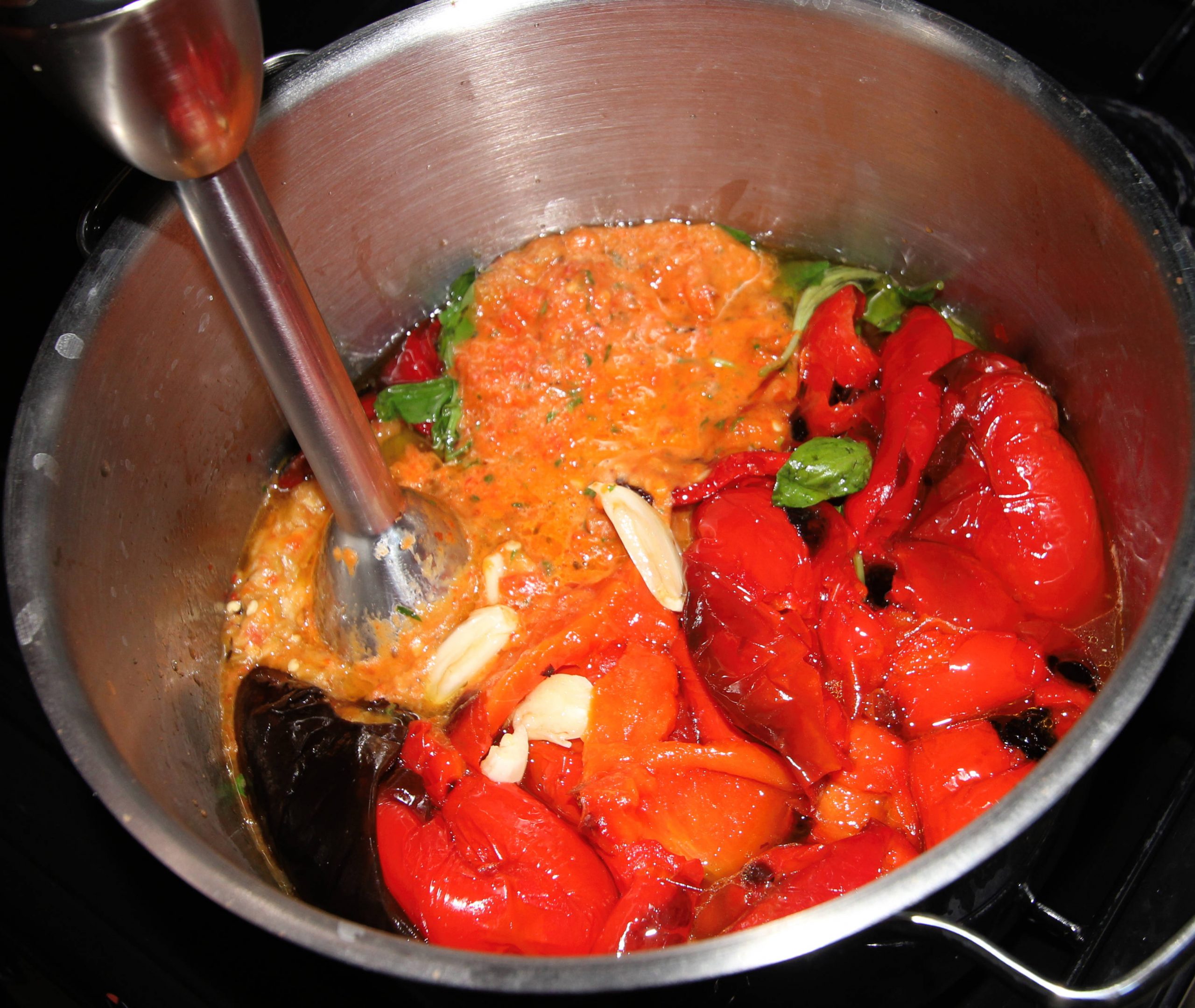 Here is a basic recipe for making Ajvar:
Ingredients:
2 lbs red bell peppers
2 lbs eggplants
1 cup vegetable oil
2 cloves of garlic, minced
1 tsp salt
1 tsp sugar
1 tsp vinegar
Instructions:
Preheat your oven to 400°F (200°C).
Cut the peppers and eggplants in half, and remove the seeds.
Place the pepper and eggplant halves on a baking tray, and roast in the oven for about 30-40 minutes, or until the skin is charred and the flesh is soft.
Remove the tray from the oven and let the peppers and eggplants cool.
Once cooled, peel off the skin from the peppers and eggplants and discard.
In a food processor, blend the peppers and eggplants until smooth.
Heat the oil in a pan over medium heat. Add the garlic and cook for a few minutes until fragrant.
Add the pepper and eggplant puree to the pan with garlic, stir in salt, sugar and vinegar, let it cook for 30 minutes or until it thickens.
Taste and adjust the seasoning as needed.
Let the Ajvar cool before transferring it to sterilized jars or containers. It can be stored in the refrigerator for several months.
Note: You can add hot pepper to make it spicy.
Enjoy your homemade Ajvar, as a spread, a dip, a sauce or as an ingredient for other dishes.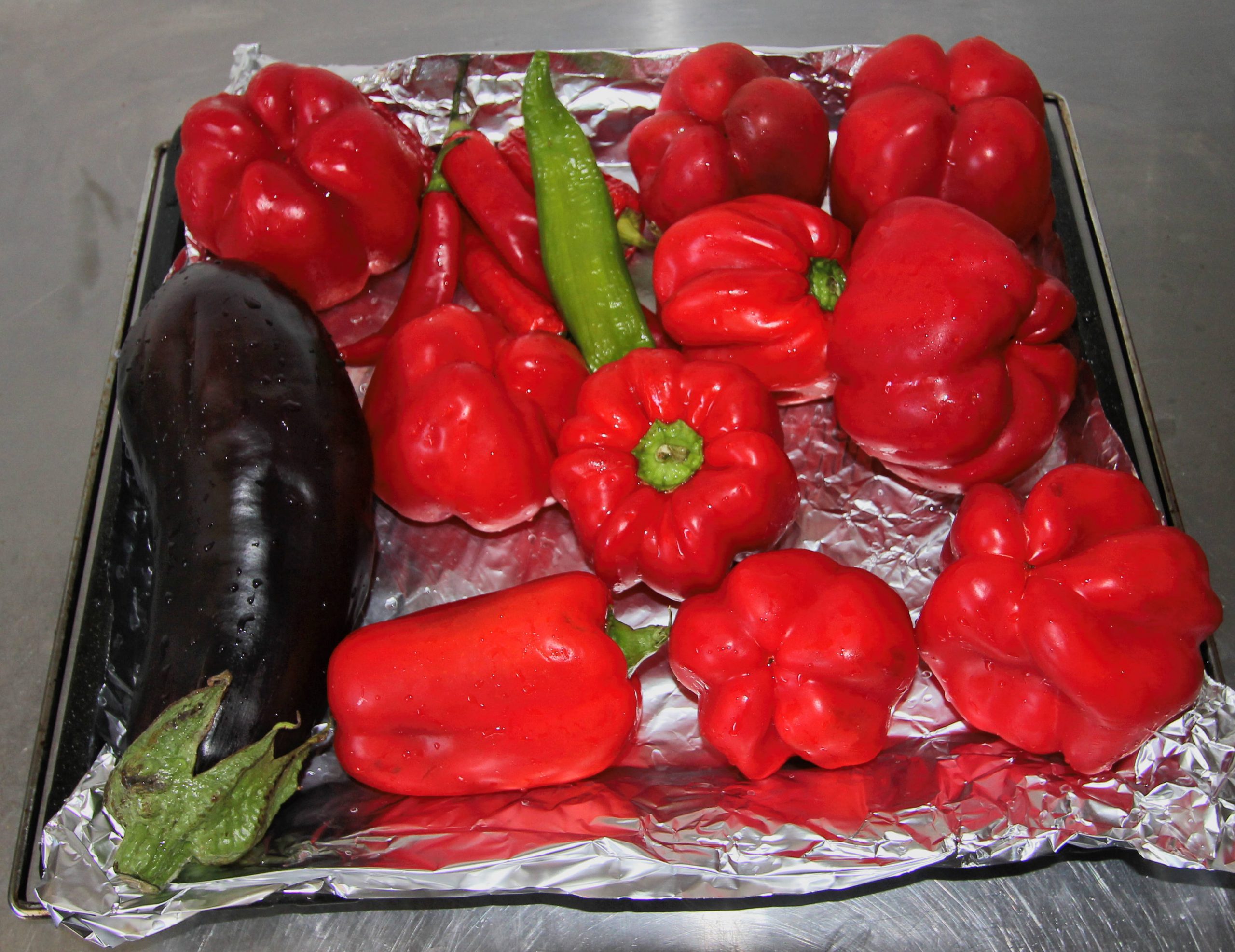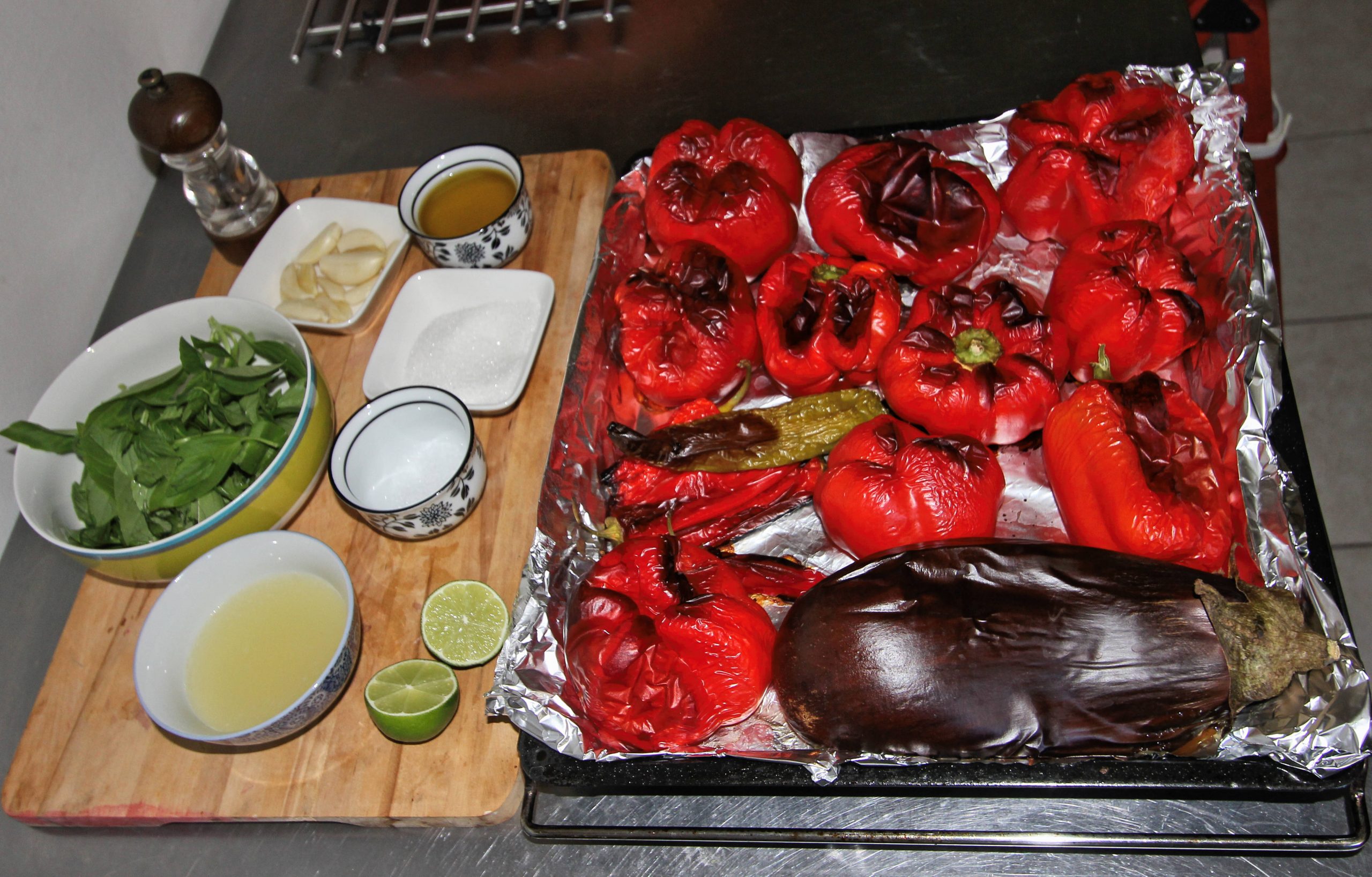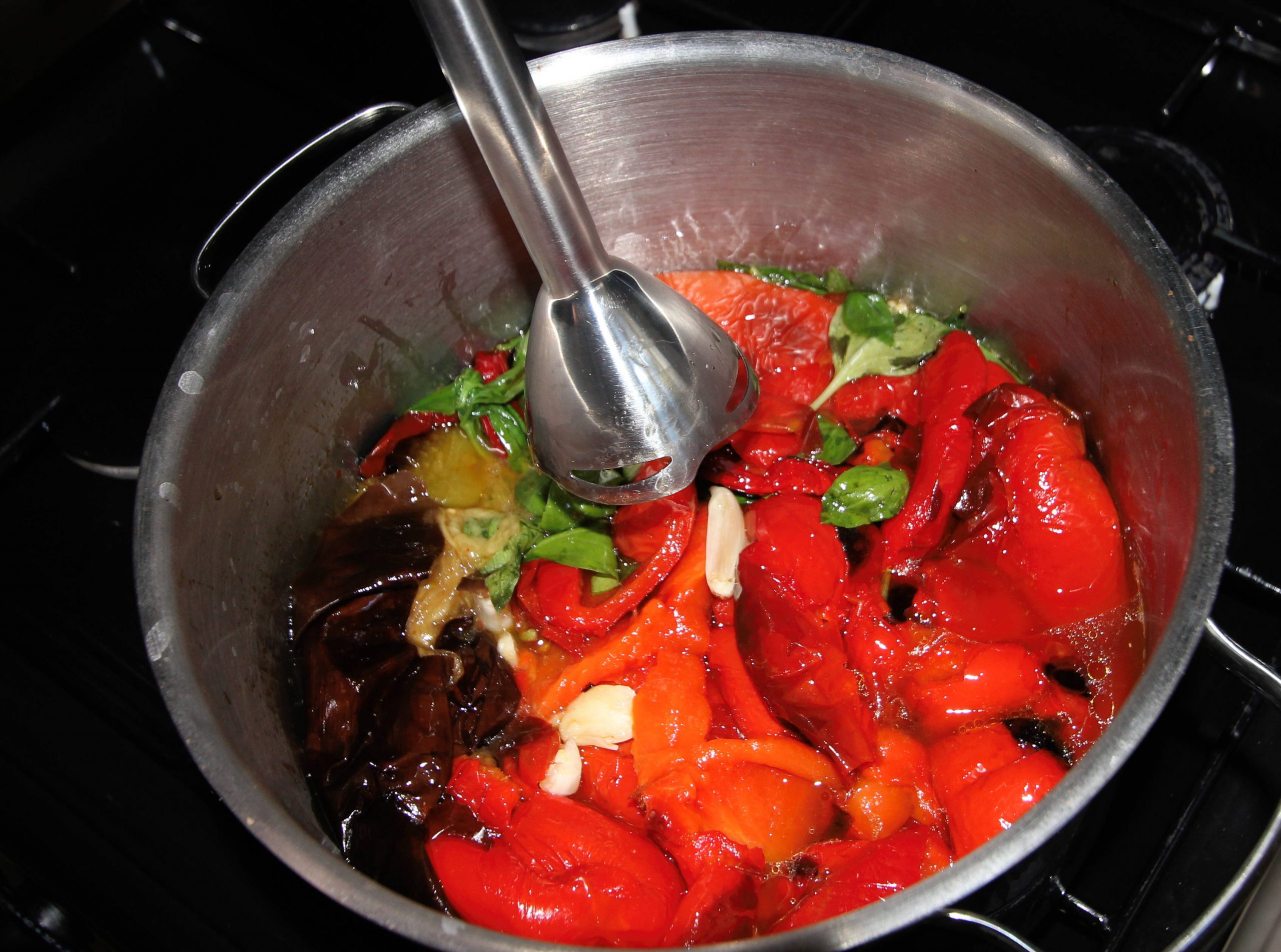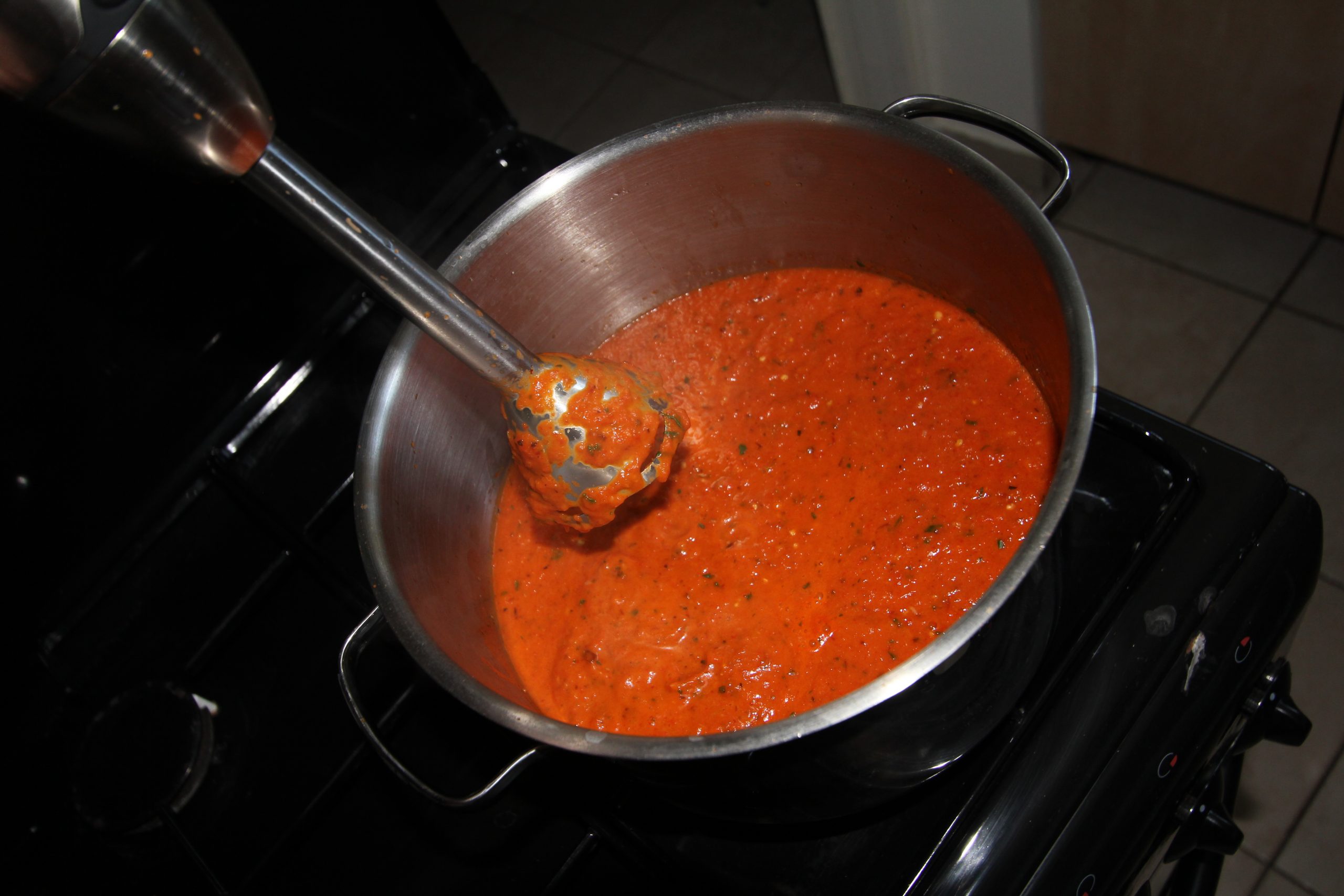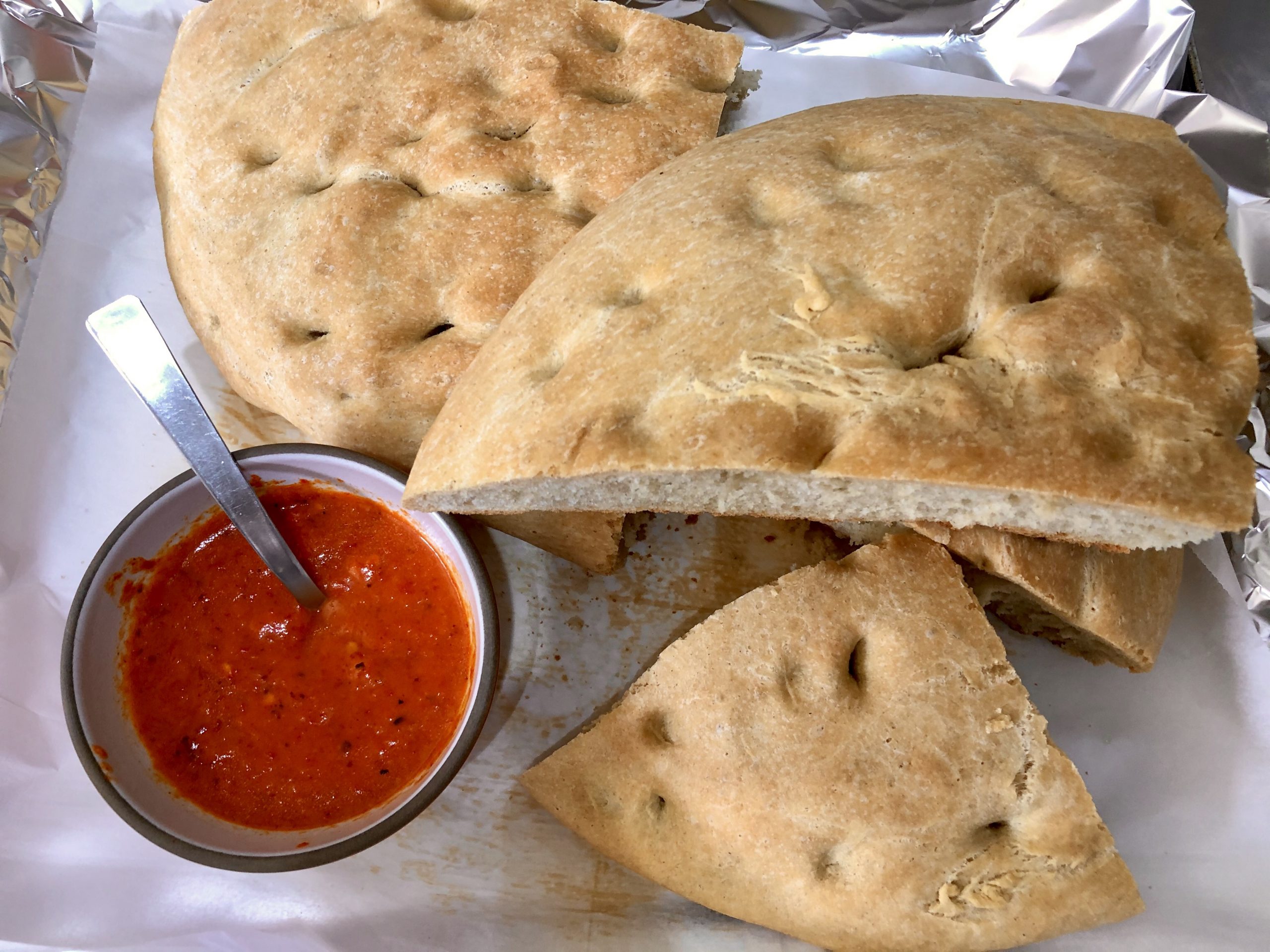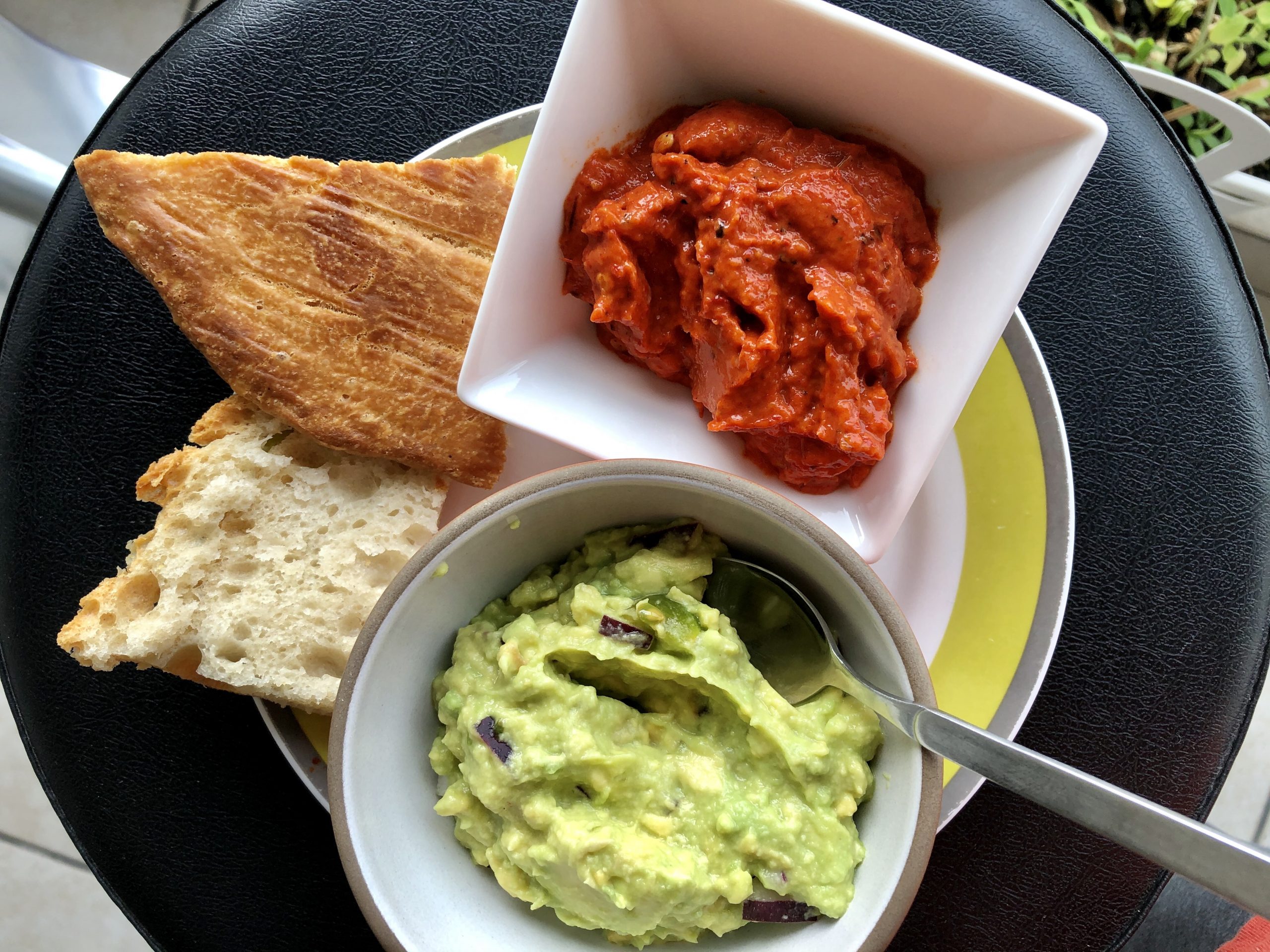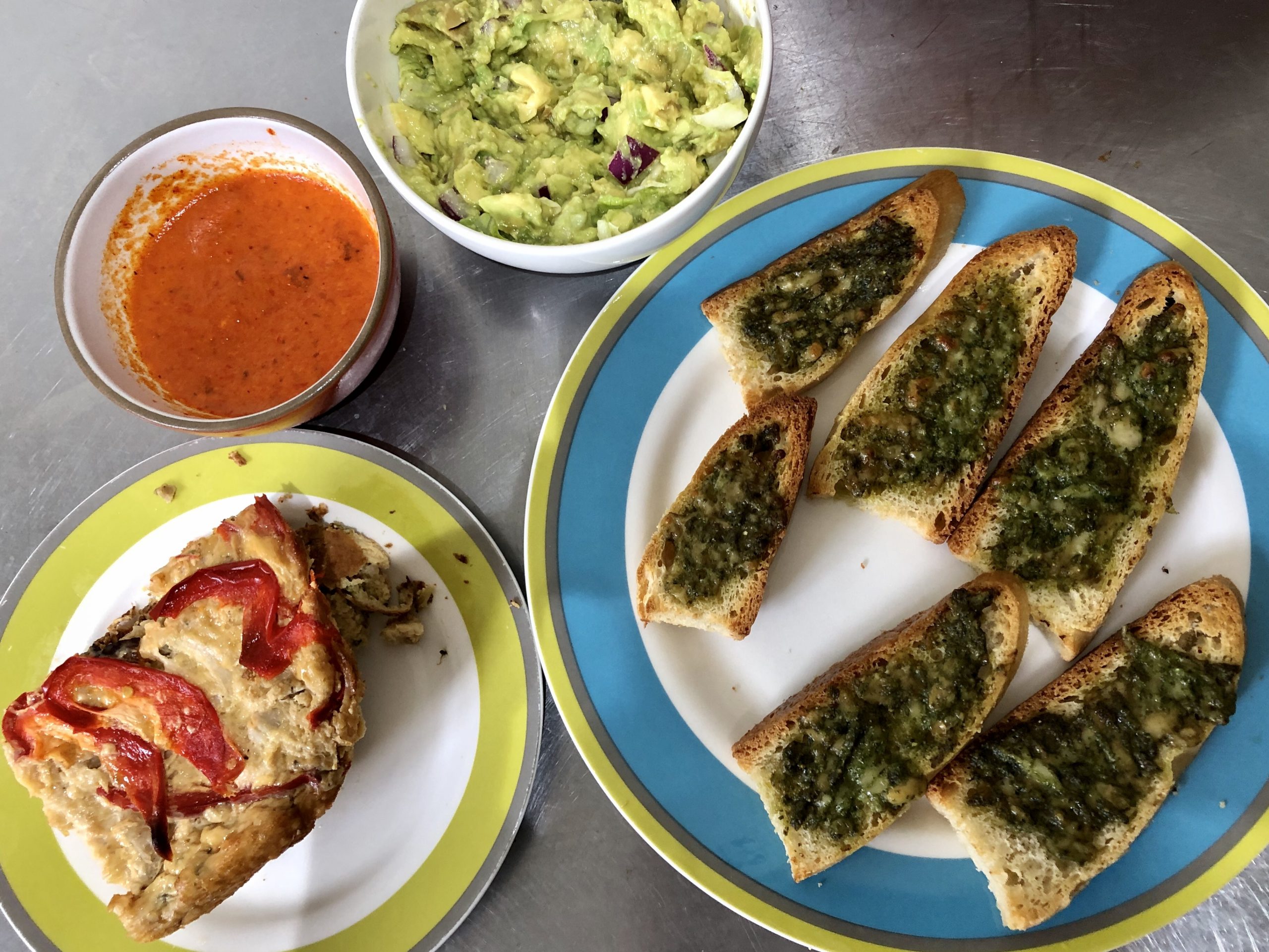 Actually, ajvar one of the easiest dishes to make at home. Essentially it comes to grilling red peppers (with or without eggplants, onions,tomatoes) annf blending them with garlic, olive oil, chili, salt, pepper.
Tomato/onion/pepper version of ajvar