Almond cream tart with Morello cherries is a delicious and classic dessert that combines the nutty flavor of almond cream with the sweet-tart taste of Morello cherries. Here's a recipe to make this delightful dessert:
Ingredients:
1 pie crust (homemade or store-bought)
1 can of Morello cherries in syrup (14 oz)
1/2 cup of almond flour
1/2 cup of granulated sugar
1/2 cup of unsalted butter, softened
2 eggs
1 tsp of almond extract
1/4 tsp of salt
Powdered sugar, for dusting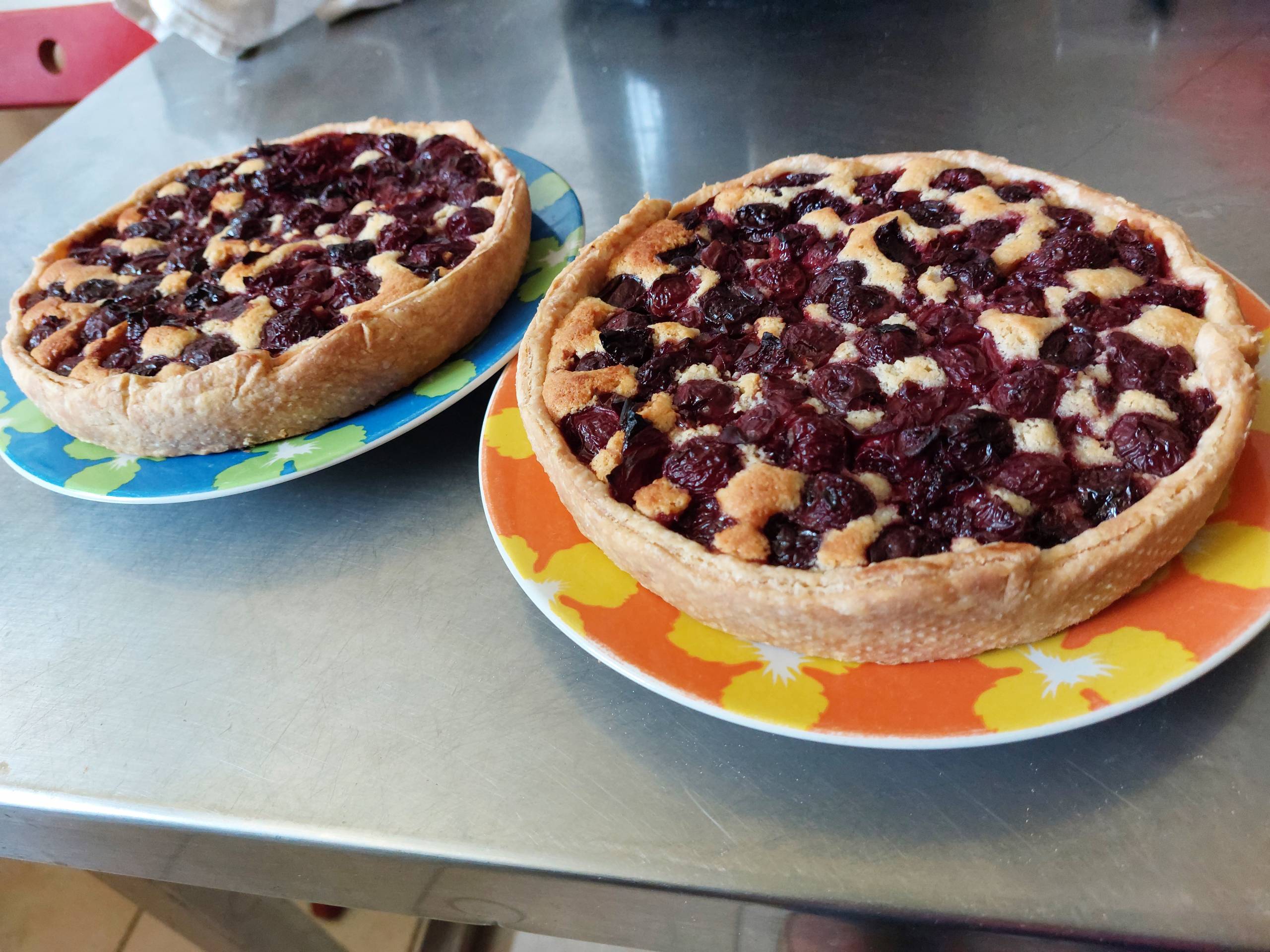 Instructions:
Preheat your oven to 375°F (190°C).
Roll out the pie crust and line a 9-inch tart pan with it. Trim the edges and prick the bottom of the crust with a fork.
Drain the Morello cherries and reserve the syrup.
In a medium bowl, beat together the almond flour, granulated sugar, and softened butter until creamy.
Add the eggs, one at a time, beating well after each addition.
Stir in the almond extract and salt.
Spread the almond cream mixture evenly in the bottom of the prepared crust.
Arrange the Morello cherries on top of the almond cream.
Bake the tart for 40 to 45 minutes, or until the filling is set and the crust is golden brown.
Remove the tart from the oven and let it cool completely.
Dust the tart with powdered sugar before serving.
Optional: You can also make a glaze using the reserved cherry syrup by heating it in a small saucepan with some sugar until it thickens. Drizzle the glaze over the tart before serving.
Enjoy your delicious almond cream tart with Morello cherries!