An Apricot Walnut Frangipane Tart is a delectable dessert that combines the sweetness of apricots with the nuttiness of walnuts in a rich frangipane filling. Here's a recipe to help you create this delightful tart:
Ingredients:
For the Tart Shell:
1 ½ cups all-purpose flour
½ cup unsalted butter, cold and cubed
¼ cup granulated sugar
1 egg yolk
1-2 tablespoons cold water
For the Frangipane Filling:
½ cup unsalted butter, softened
½ cup granulated sugar
2 large eggs
1 cup ground walnuts
2 tablespoons all-purpose flour
1 teaspoon vanilla extract
For the Topping:
10-12 fresh apricots, halved and pitted
2 tablespoons apricot jam (optional, for glaze)
Crushed walnuts, for garnish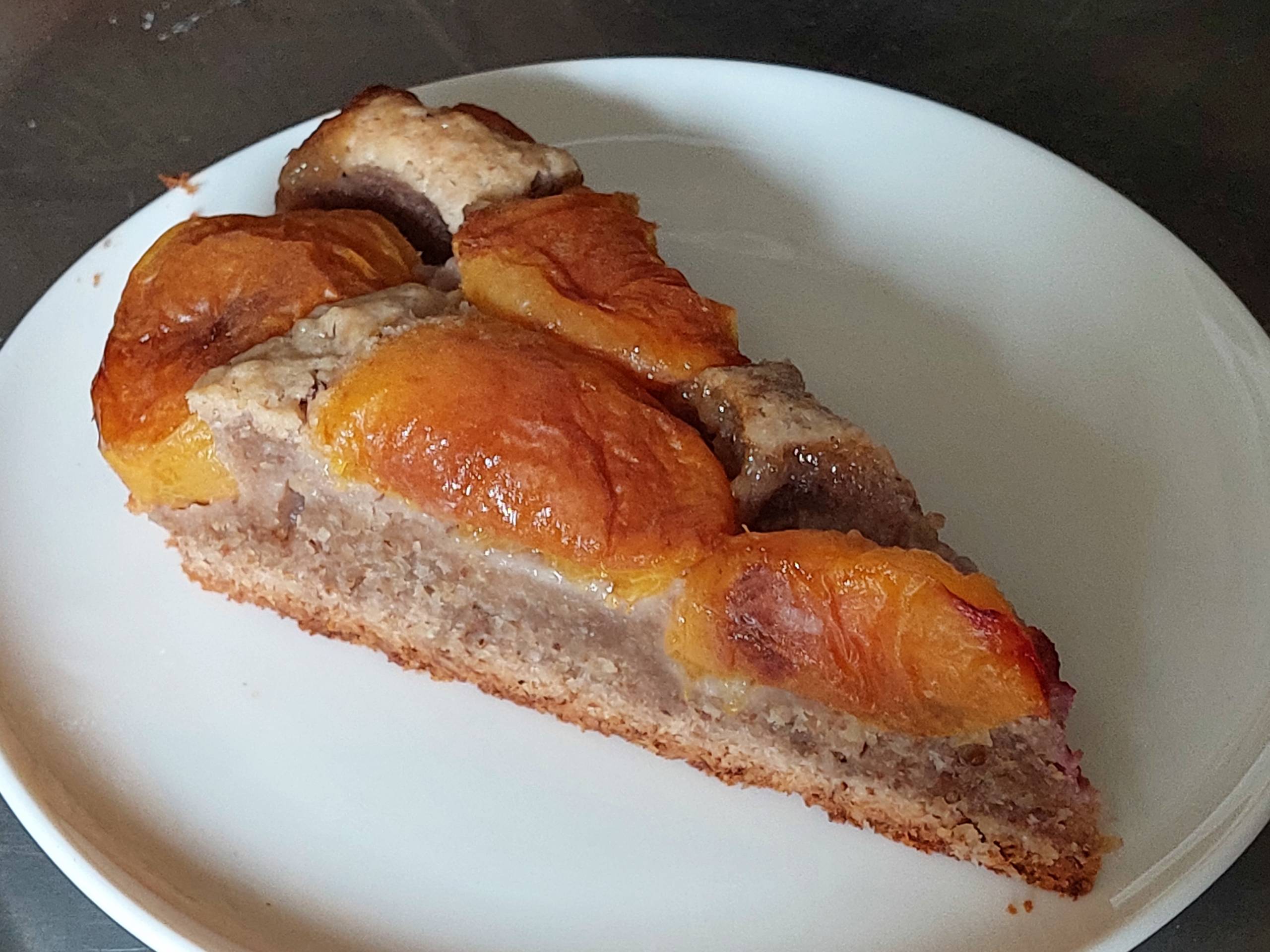 Instructions:
In a large mixing bowl, combine the flour and cubed butter. Use your fingertips or a pastry cutter to cut the butter into the flour until the mixture resembles coarse crumbs.
Add the sugar, egg yolk, and cold water (start with 1 tablespoon) to the flour-butter mixture. Mix until the dough comes together. If the dough is too dry, add more water, 1 tablespoon at a time. Be careful not to overwork the dough.
Shape the dough into a disk, wrap it in plastic wrap, and refrigerate for at least 30 minutes.
Preheat your oven to 350°F (175°C).
On a lightly floured surface, roll out the chilled dough to fit a tart pan. Transfer the rolled-out dough to the tart pan, gently pressing it into the bottom and sides. Trim any excess dough.
In a separate mixing bowl, prepare the frangipane filling. Cream together the softened butter and sugar until light and fluffy. Add the eggs, one at a time, beating well after each addition.
Stir in the ground walnuts, flour, and vanilla extract until well combined.
Spread the frangipane filling evenly over the prepared tart shell.
Arrange the apricot halves, cut side down, on top of the frangipane filling.
Place the tart in the preheated oven and bake for about 35-40 minutes, or until the tart shell is golden brown and the frangipane is set.
If desired, warm the apricot jam in a small saucepan and brush it over the top of the tart for a glaze. Sprinkle crushed walnuts over the top for garnish.
Allow the tart to cool completely before serving.
Enjoy your delicious Apricot Walnut Frangipane Tart! It can be served on its own or with a dollop of whipped cream or vanilla ice cream for added indulgence.