Galette with Blue Cheese and Red Bell Pepper is a delicious and savory dish that is perfect for any occasion. The combination of flaky pastry and the tangy blue cheese and sweet red bell pepper makes this dish a perfect lunch or dinner option. Here is a simple recipe for making Galette with Blue Cheese and Red Bell Pepper at home:
Ingredients:
1 cup all-purpose flour
1/4 tsp salt
1/2 cup cold butter, diced
2-3 tbsp cold water
1 red bell pepper, sliced
1/4 cup crumbled blue cheese
1 tbsp olive oil
Salt and pepper, to taste
1 egg, beaten (for glaze)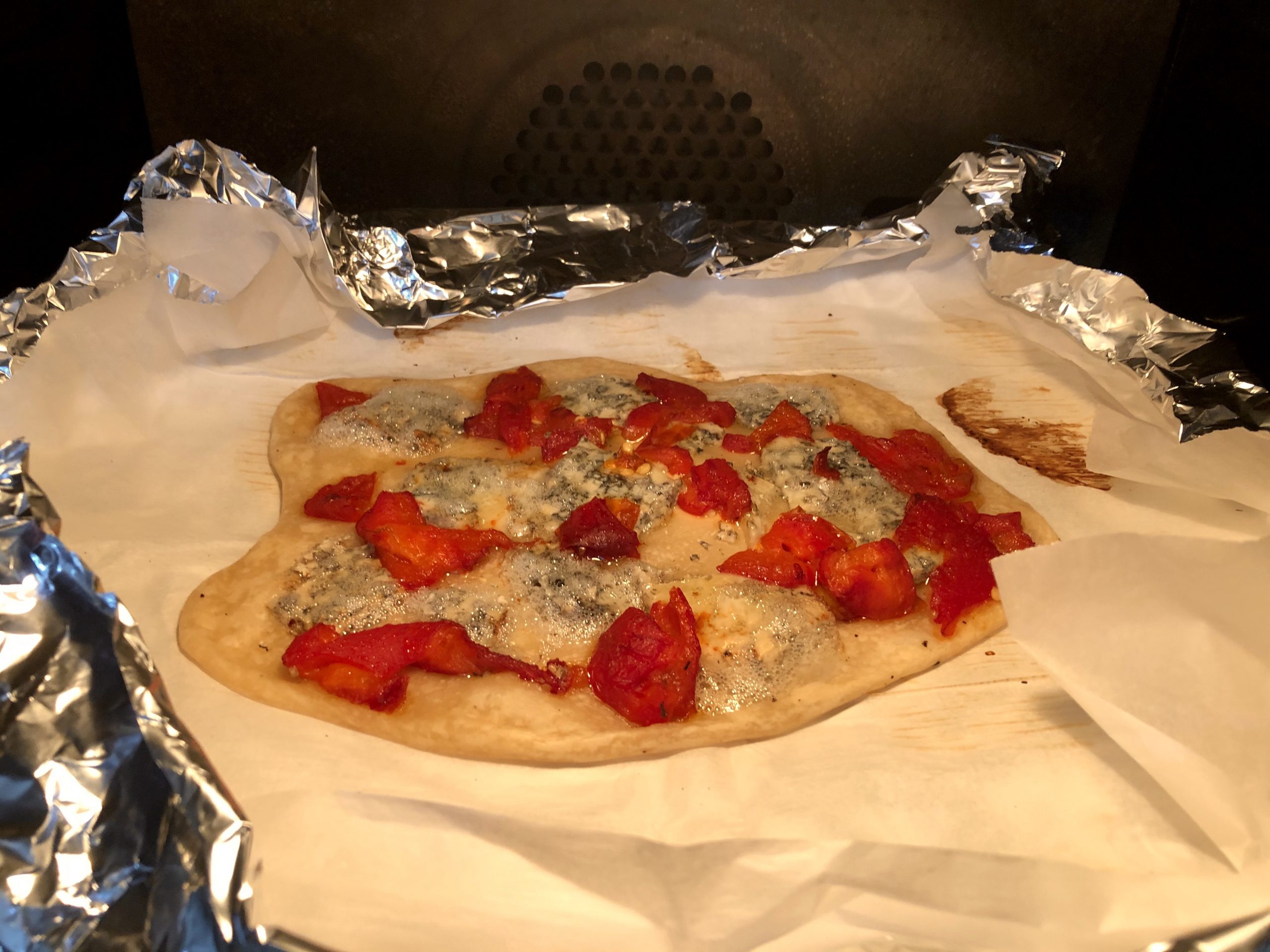 Instructions:
In a large mixing bowl, combine the flour and salt. Using a pastry cutter or your fingers, work the butter into the flour mixture until it resembles coarse crumbs. Gradually add the cold water, mixing until the dough comes together.
Knead the dough briefly on a floured surface, then form it into a ball and wrap it in plastic wrap. Chill the dough for at least 30 minutes in the refrigerator.
Preheat the oven to 375°F (190°C).
On a floured surface, roll out the dough to a thickness of about 1/8 inch.
In a skillet, heat the olive oil over medium-high heat. Add the sliced red bell pepper and sauté for about 5-7 minutes, or until tender. Season with salt and pepper, to taste.
Place the sautéed red bell pepper on one half of the dough, leaving a 1-inch border around the edges. Sprinkle the crumbled blue cheese on top of the red bell pepper.
Fold the dough over to form a semi-circle, and press the edges together to seal the galette. Use the tines of a fork to press and decorate the edges of the galette.
Brush the beaten egg over the top of the galette.
Place the galette on a baking sheet and bake for 25-30 minutes or until the crust is golden brown and flaky.
Let the galette cool for a few minutes before serving. It can be enjoyed warm or at room temperature.
This galette is a delicious and savory dish that can be enjoyed as a main course or a side dish. The combination of blue cheese and red bell pepper creates a nice balance of flavors that pairs well with the flaky pastry. It's a versatile recipe and the filling can be adjusted to your preference and can include different cheeses or vegetables.