Basque Burnt Cheesecake, also known as Tarta de Queso, is a traditional dessert from San Sebastián, a city in the Basque Country of Northern Spain. It's a unique cheesecake that has a caramelized, burnt top and a creamy, custard-like center. Here's a recipe for you:
Ingredients:
For the crust:
1/2 cup all-purpose flour
1/4 cup sugar
1/4 cup unsalted butter, melted
For the filling:
1 lb cream cheese, at room temperature
1/2 cup granulated sugar
1/4 cup all-purpose flour
1/4 tsp salt
4 large eggs
1/2 cup heavy cream
Instructions:
Preheat the oven to 425°F (220°C).
In a medium mixing bowl, combine the flour, sugar, and melted butter. Mix until well combined.
Press the mixture into the bottom of a 9-inch springform pan and bake for about 10 minutes, or until the crust is golden brown.
Remove from the oven and let it cool.
Reduce the oven temperature to 300°F (150°C).
In a large mixing bowl, beat the cream cheese until smooth.
Add the sugar, flour, and salt, and mix until well combined.
Add the eggs, one at a time, mixing well after each addition.
Stir in the heavy cream.
Pour the filling over the crust and smooth the top.
Place the springform pan on a baking sheet, and bake for about 60-70 minutes, or until the top is dark golden brown and the center is set but still jiggles slightly.
Remove from the oven and let it cool completely before removing the springform pan.
Chill the cheesecake for at least 2 hours before serving.
Note: You can use a kitchen torch to caramelize the top of the cheesecake after it's cooled down. Also, you can add a teaspoon of vanilla extract or lemon zest to the filling for a different flavor.
This cheesecake is unique because of its burnt top and creamy center. It's a great dessert to make if you want to try something new and different. The cheesecake is rich, creamy and the burnt top gives it a nice contrast of texture and flavor.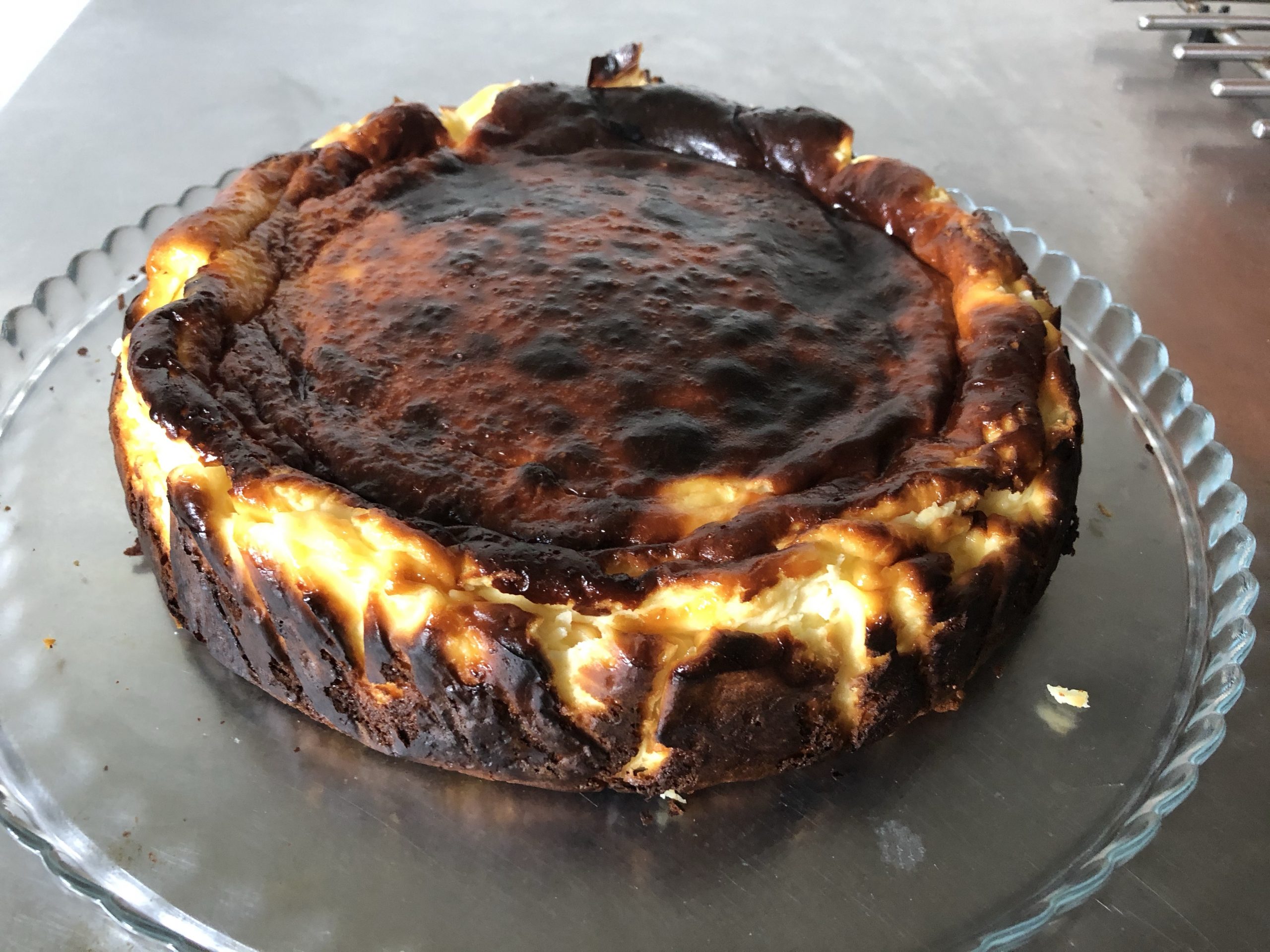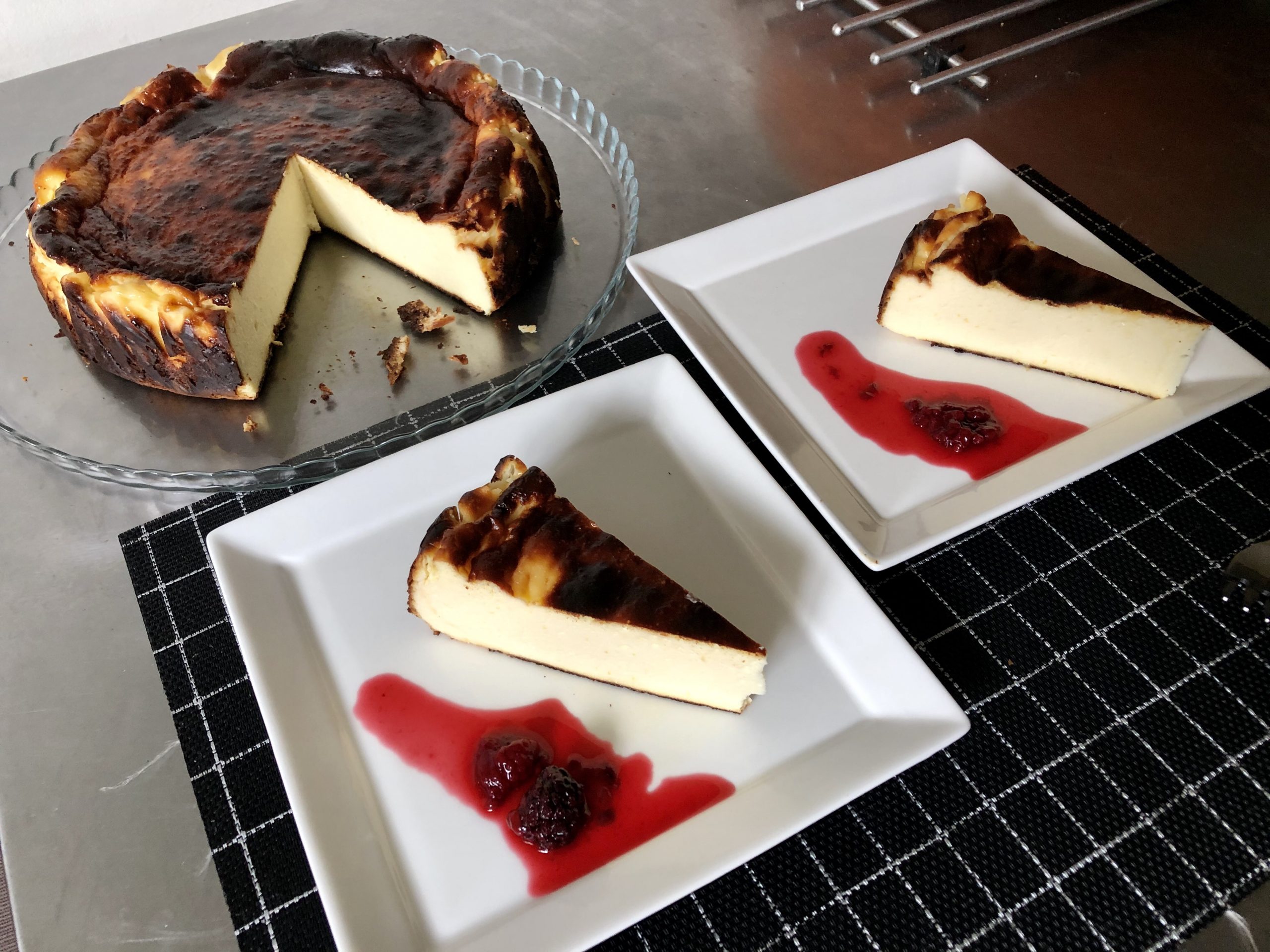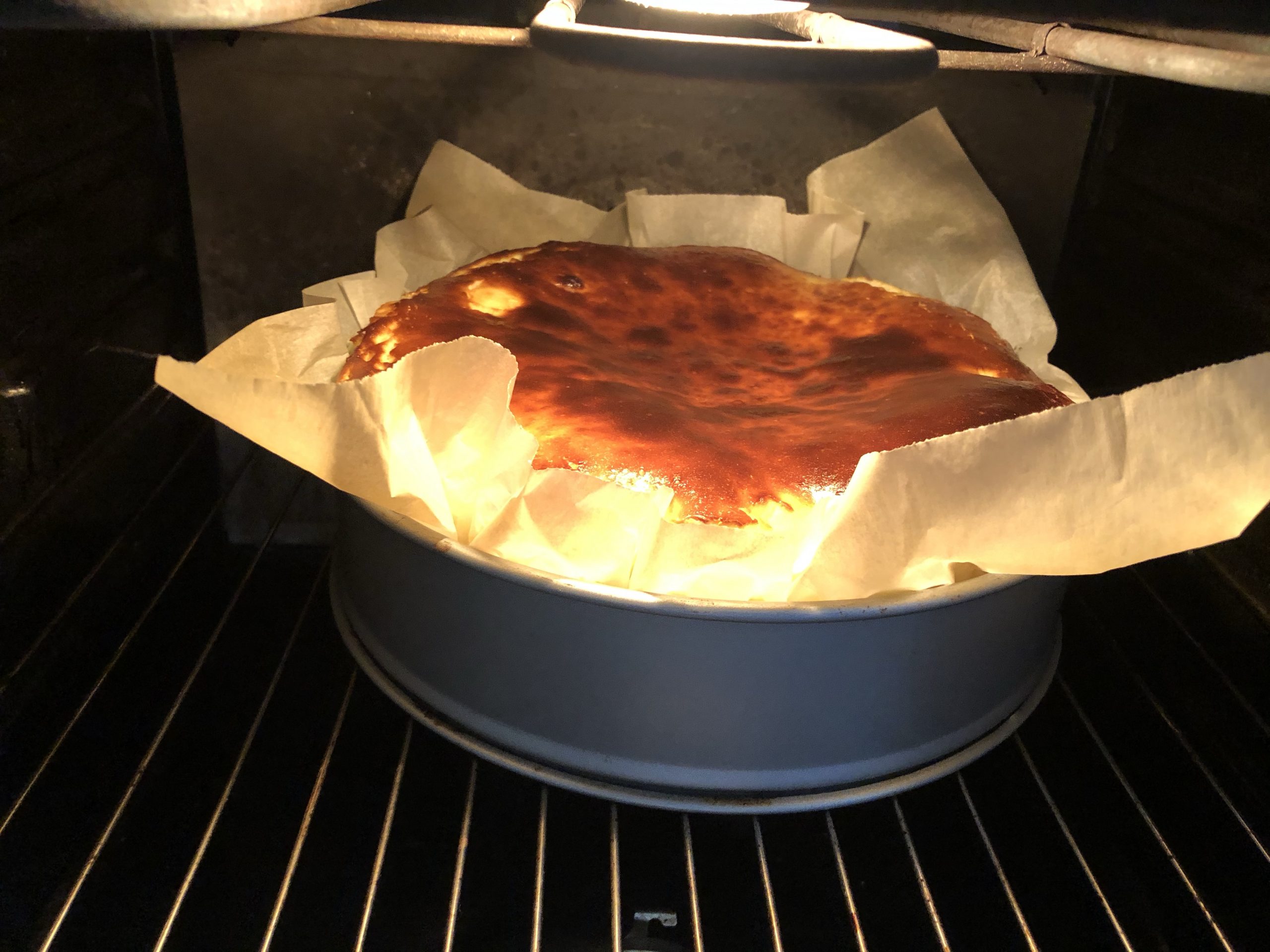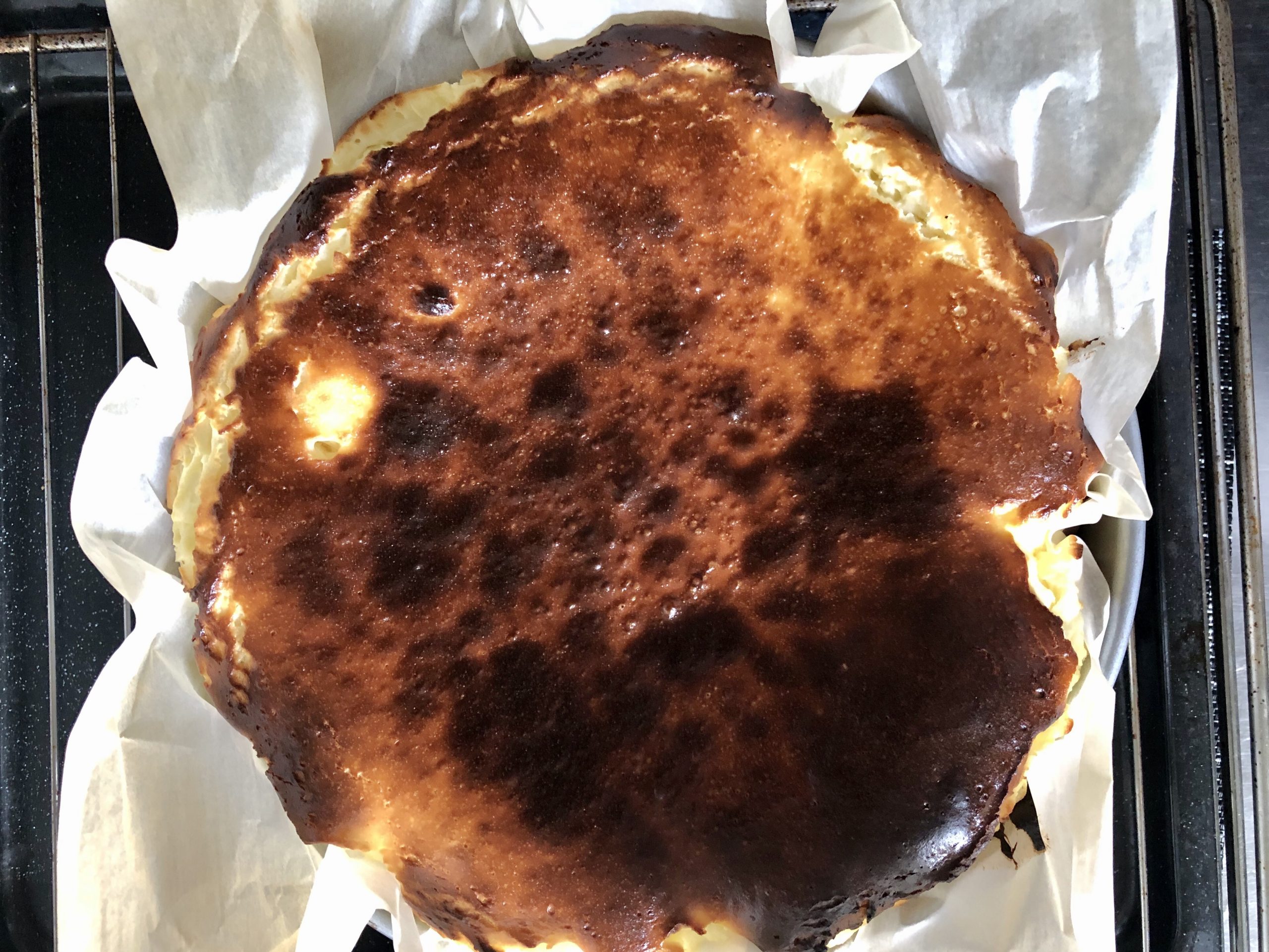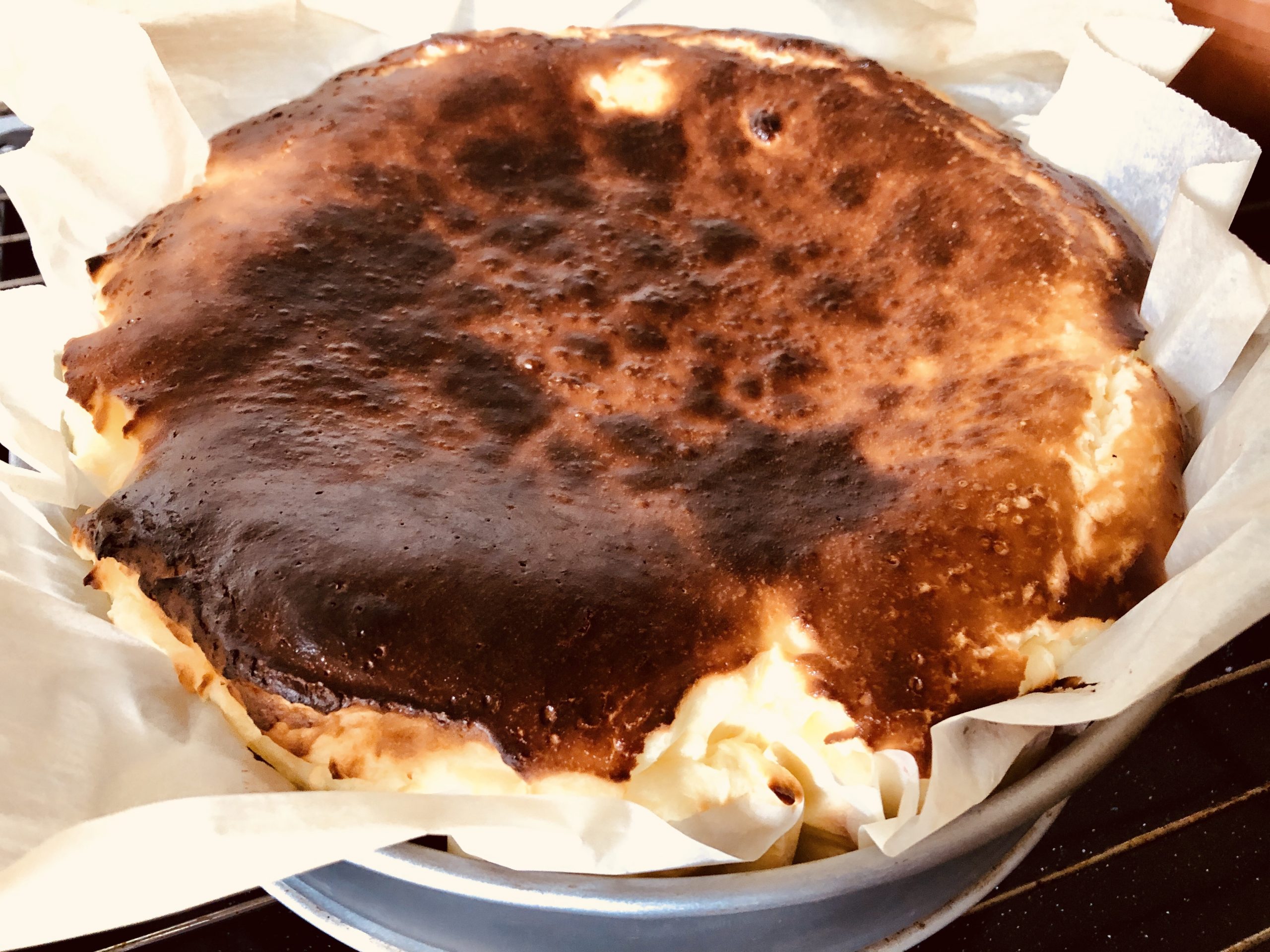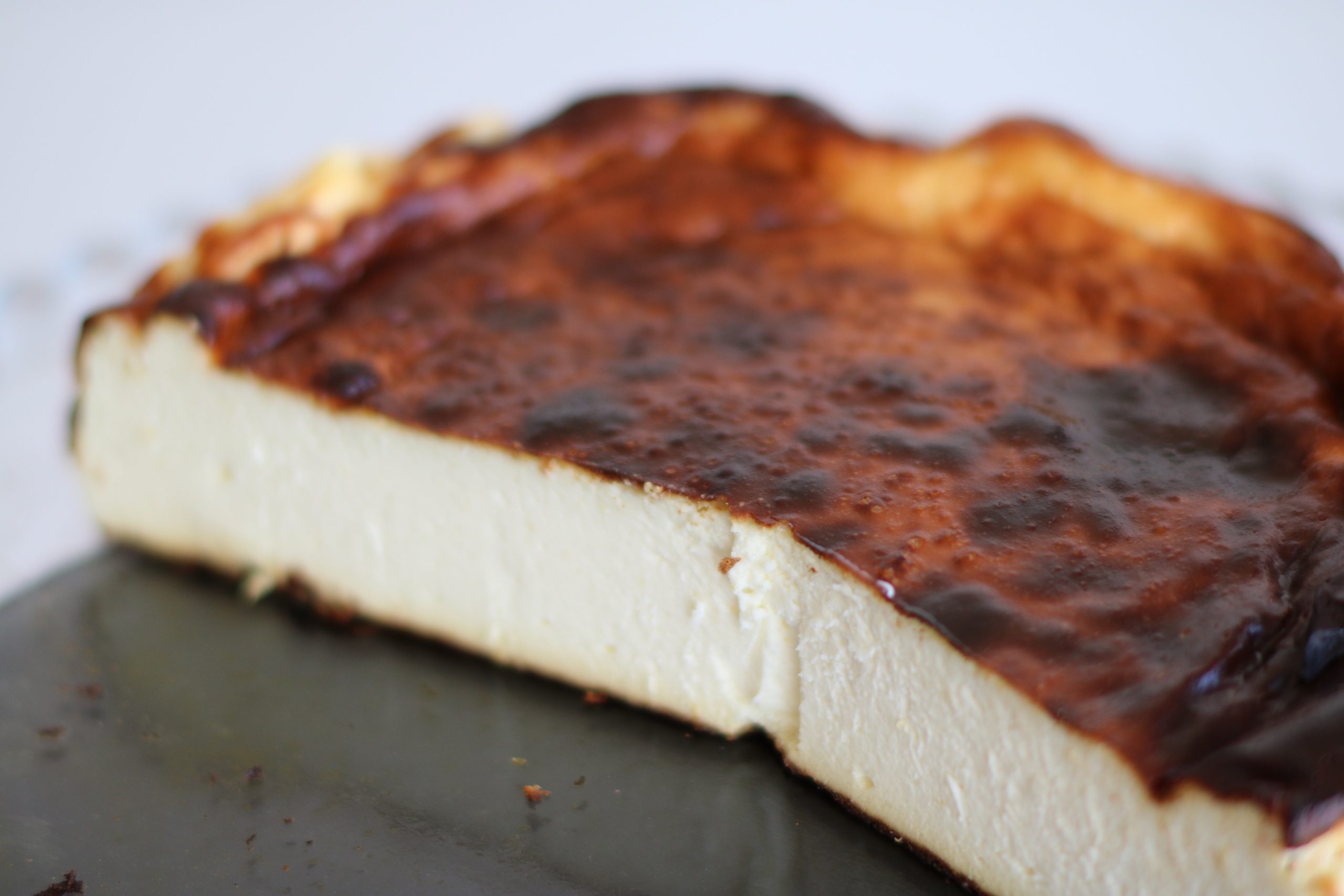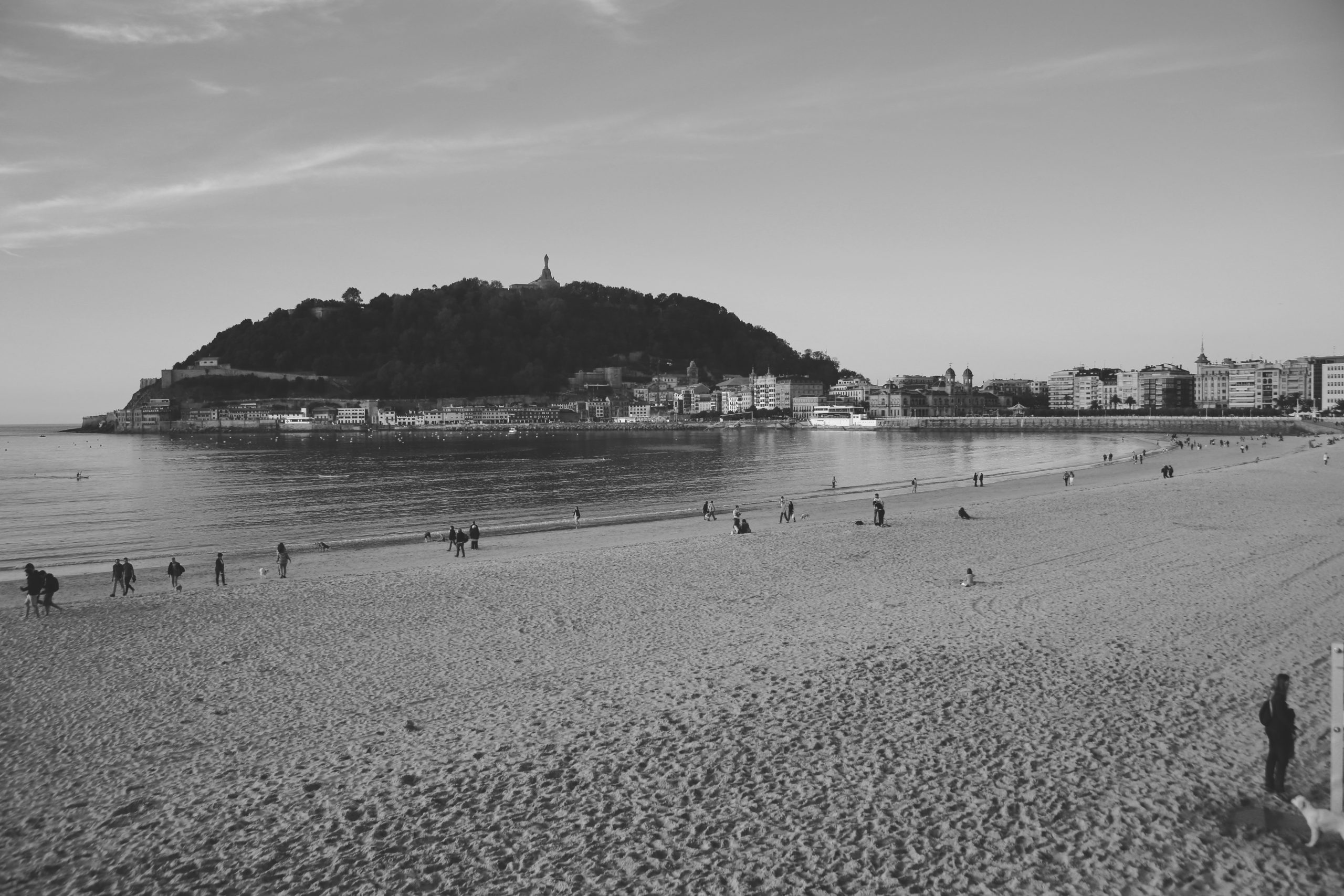 San Sebastian, Basque Country, Spain