Sweet cherries are now harvesting in California and available in stores nationwide. This marks the return of a food rooted in a better mood, something many Americans are craving during the COVID-19 crisis.
"Fresh cherries from California can support physical and mental wellbeing," says Cara Harbstreet, a registered dietitian and nutrition communications consultant. Research conducted by the Produce for Better Health Foundation (PBH) indicates there is a correlation between the frequency of eating fruits & veggies and reported levels of life satisfaction and happiness1.
Sweet cherries can also support better quality and quantity of sleep2 thanks to their rich anthocyanin and melanin content. In addition to better sleep, studies found a decrease in reported anxiety and improved mood. The COVID-19 pandemic is driving a growing desire to support health and well-being while mitigating daily stress. Including sweet cherries in meals and snacks can be a simple way to provide improved nutrition and appealing flavor for American families.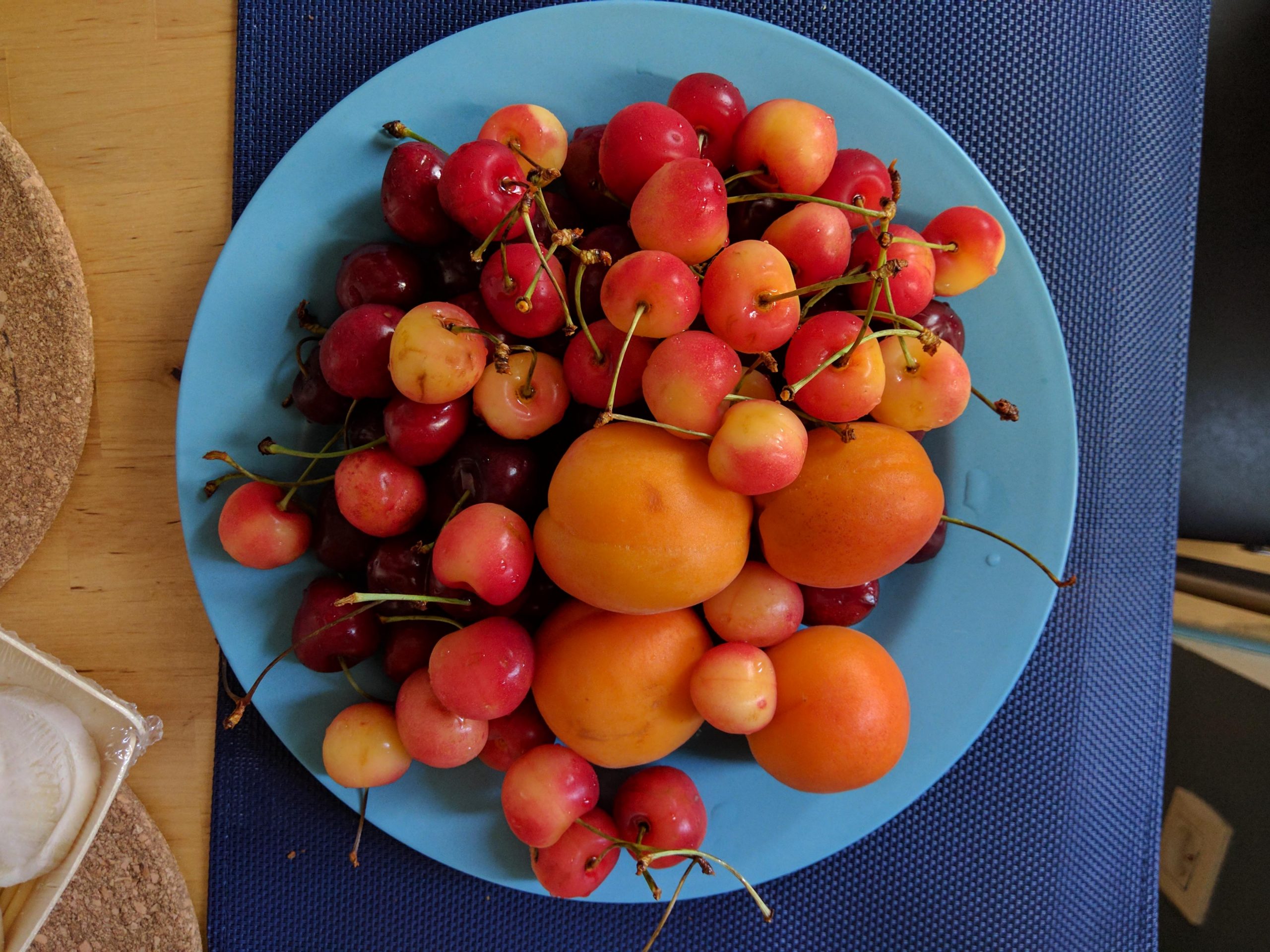 The 2020 harvest season kicked off in late April, signaling the start of what the California Cherry Board calls the "sweetest six weeks of summer." The largest cherry-growing region in the state, located near Lodi, is expected to hit peak harvest by mid-May.
"We know most Americans struggle to eat the recommended servings of fruits and vegetables," Harbstreet adds. "California cherries offer consumers a simple and delicious way to enjoy the many known health benefits of cherries." At a time when many families are more mindful than ever with shopping budgets and local travel, sweet cherries offer considerable value at the grocery store, especially during the 2020 harvest season.
California cherries are naturally sweet yet are ranked among the lowest glycemic index fruits. The glycemic index measures a food's impact on blood sugar levels. Sweet cherries, when eaten regularly, can bring health benefits for blood sugar management and heart disease prevention2. Cherries are a good source of potassium, which may help manage blood pressure and protect against certain forms of heart disease, such as hypertension and stroke.
A serving size of 21 sweet cherries provides fiber, a shortfall nutrient most Americans don't consume enough of. "Including more fiber-rich foods in your diet can lead to better digestive health, something often overlooked when it comes to supporting your immune system as a whole," says Harbstreet.
In addition to the long-term health benefits of cherries, consumers can trust the produce industry is taking all necessary precautions to ensure short-term safety as well. According to Chris Zanobini, Executive Director of the California Cherry Board, the cherry growers, packers, and shippers represented by his organization are diligently working to allow for social distancing, more frequent handwashing, and increased sanitation efforts for equipment used during cherry harvest.
These updates for the 2020 harvest season will enhance the existing food safety practices already well established among California cherry growers.
Before cherries are packaged for sale in bags, clamshells, or bulk displays, they are run through sanitized water systems. Harbstreet reminds us to maintain good food safety practices in our home kitchens. "Washing fresh produce under cold running water is still the best way to reduce your risk for food-borne illness." Avoid using soaps, detergent, or bleach, as these household cleaners are not intended to be ingested and can cause harm.
For more information, including a COVID-19 Resource Center, visit http://calcherry.com.
About the California Cherry Board: The California Cherry Board represents more than 800 growers and 22 packers of all varieties of California fresh cherries. Headquartered in Sacramento, their mission is to provide crop updates, marketing resources, and information for customers in local and global markets.
About the Produce for Better Health Foundation: The Produce for Better Health Foundation (PBH), a nonprofit 501(c)(3), is the only national organization dedicated to helping consumers live happier, healthier lives by eating more fruits and vegetables, including fresh, frozen, canned, dried, and 100% juice, every single day.
References:
Produce for Better Health Foundation. Novel Approaches to Measuring and Promoting Fruit and Vegetable Consumption, 2017.
Kelley, D. S., Adkins, Y., & Laugero, K. D. (2018) A Review of the Health Benefits of Cherries. Nutrients, 10(3), 328. https://doi.org/10.3390/nu10030368