Salad Caprese is a traditional Italian dish that is made with fresh mozzarella cheese, tomatoes, and basil. It is usually seasoned with olive oil, salt, and pepper. The name "Caprese" comes from the island of Capri, where the dish originated. The dish is simple and easy to make, and it's a perfect summer dish.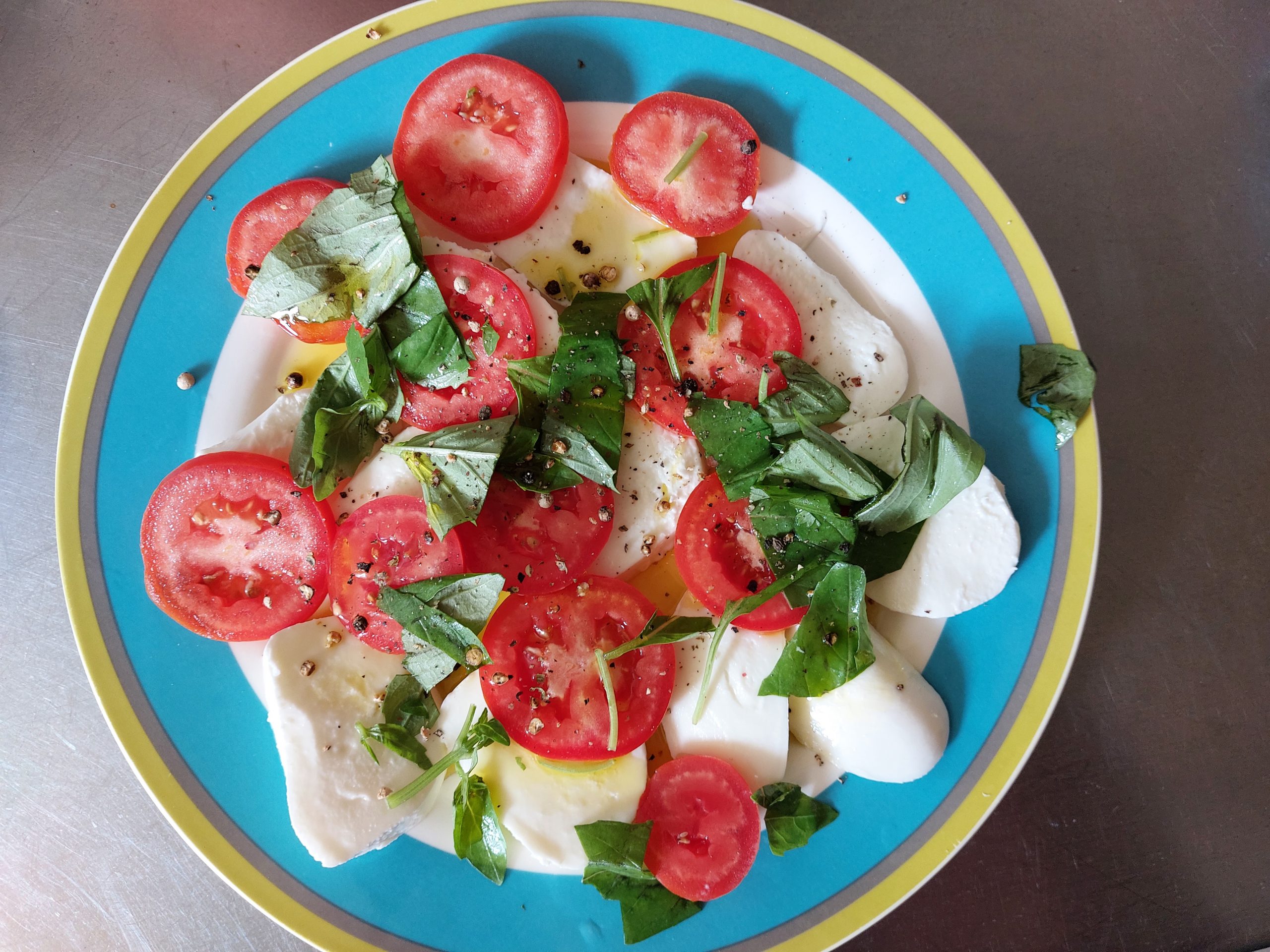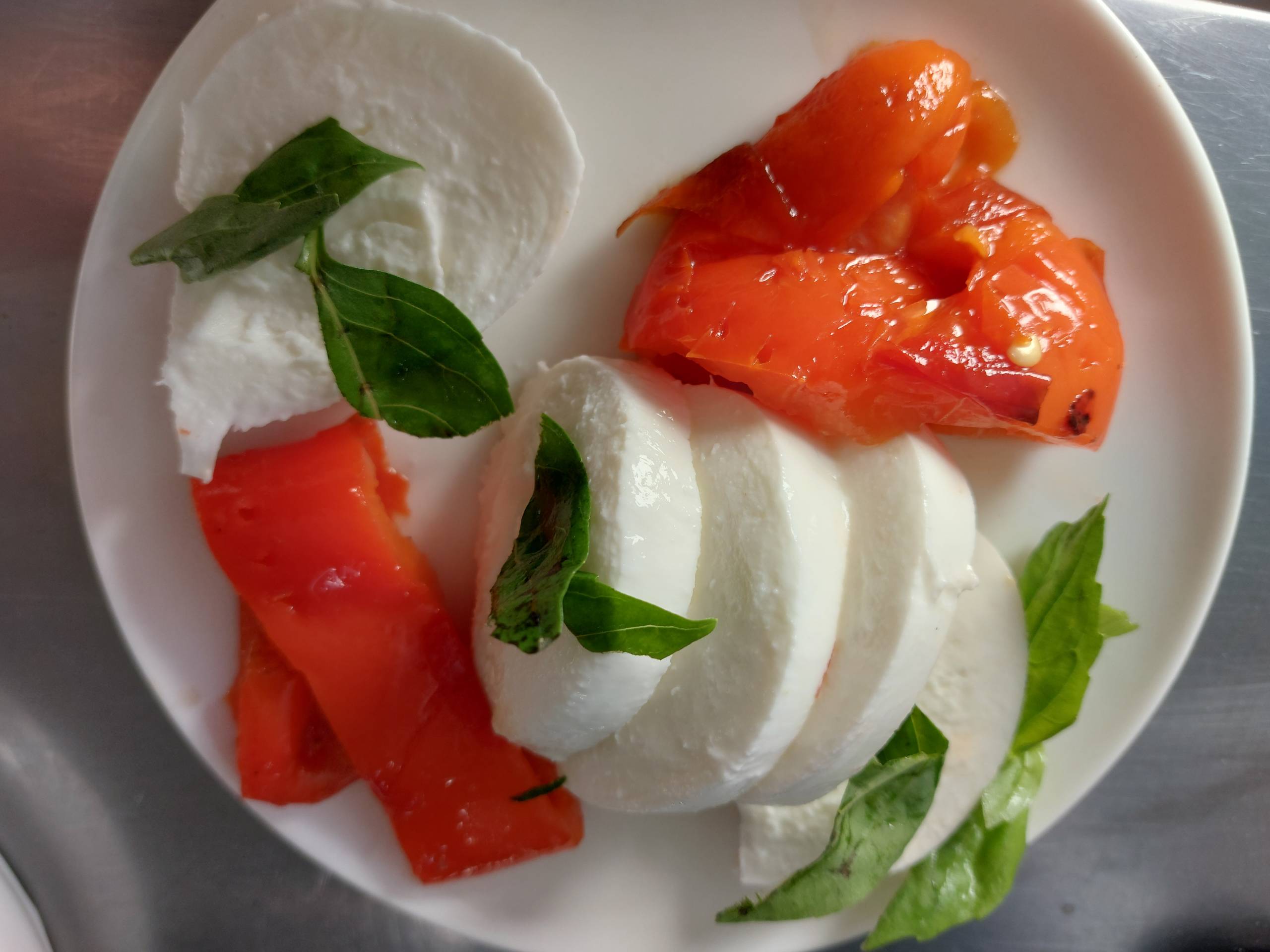 Here is a recipe for making Salad Caprese:
Ingredients:
2 ripe tomatoes, sliced
8 oz fresh mozzarella cheese, sliced
1/4 cup fresh basil leaves
1/4 cup extra-virgin olive oil
Salt and pepper to taste
Instructions:
On a large plate or platter, alternate the slices of tomatoes and mozzarella cheese.
Tear the basil leaves and sprinkle them over the top of the salad.
Drizzle the olive oil over the top of the salad and season with salt and pepper.
Serve immediately and enjoy.
Note: You can replace tomatoes with roasted peppers. You can also add some balsamic vinegar or balsamic glaze to the salad for added flavor. You can also add some sliced red onion or arugula to make it more of a salad.