The third Friday of every September marks International #GrenacheDay — an online global event celebrating the sophisticated and intriguing grape varietal known as Grenache. Grenache makes great wines greater, rosés blush, and stands on its own as a velvety wine expressing its deep-rooted terroir and umami mouthfeel in every sip.
For the past decade, the Grenache Association has staged #GrenacheDay, an international event that inspires thousands of initiatives in wineries, restaurants, shops and private homes in over 30 countries, and encourages fans around the world to wear colorful clothing to celebrate grenache's diversity. Each year "Grenachistas" post, share, toast, tweet, talk, and most importantly DRINK Grenache with friends, sharing it on social media.
This year everyone needs an escape from the news and "new normal" and can be inspired by #GrenacheDay by joining an online grenache event including remote Zoom tastings and happy hours, virtual winery tours, and classes by wine masters.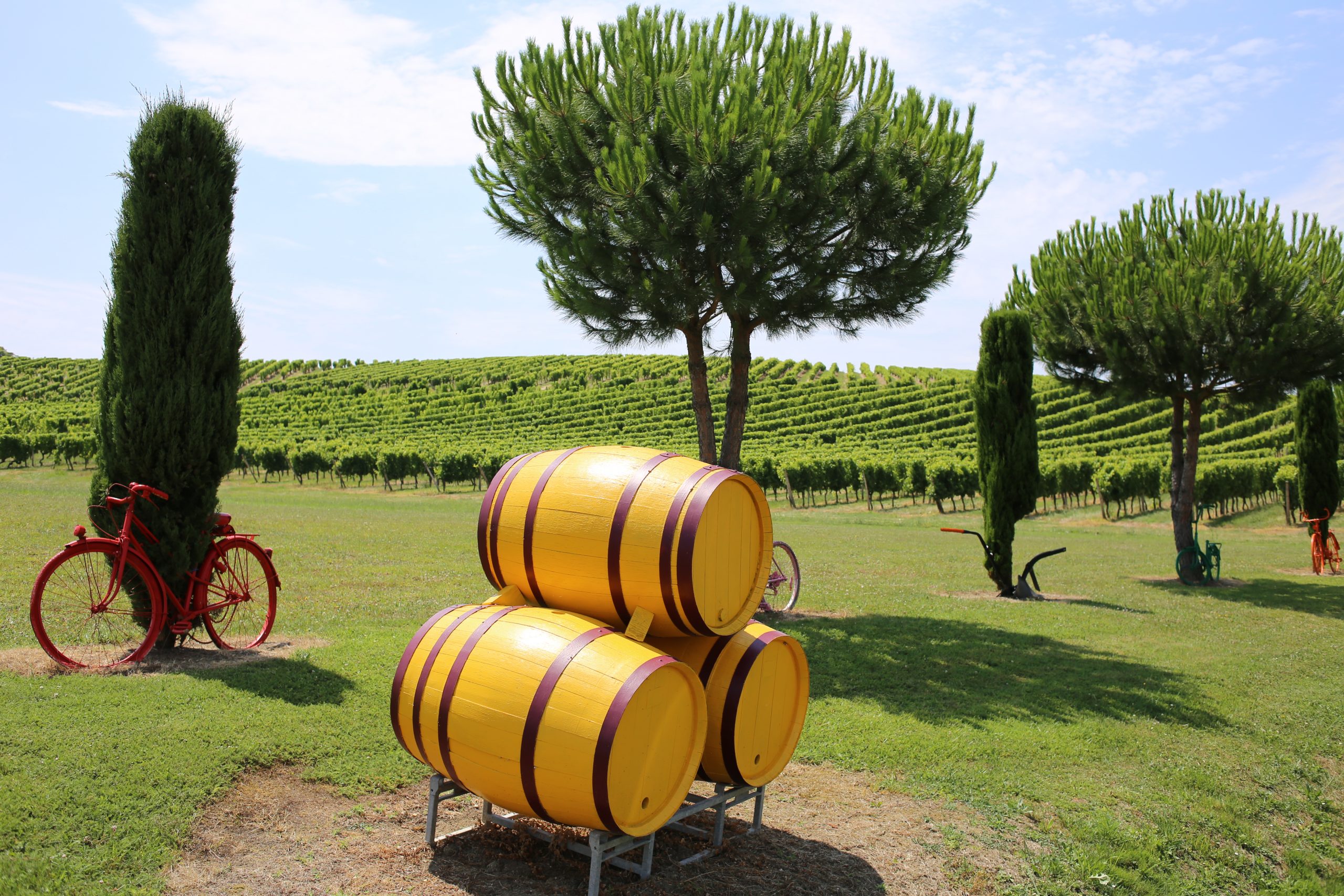 Quarantining with your "quaranteam," "bubble" or "circle-of-trust"? Open a bottle at home and share the moment on social media, or support local businesses by responsibly embracing socially-distanced tasting experiences.
#GrenacheDay Fun:
Share your celebration with the world on the #GrenacheDay Google MyMap at grenache-association.com
Tell the world about your love of Grenache by uploading a short video
Join the conversation with #GrenacheDay and post photos and videos on Twitter @grenache_global, Facebook.com/GrenacheDay, Instagram or Pinterest.
Download your own #GrenacheDay jpeg at grenache-association.com.
Grenache, which is also known as Garnacha, Cannonau, Alicante, and Garnaxta, is planted on 6 of the 7 continents and is one of the world's most versatile grapes.
Typically, this grape variety brings raspberry and strawberry notes, sometimes with hints of white pepper to create many of the very best rosé wines. Grenache compliments great wines with deep complexity, including Châteauneuf-du-Papes (typically 80% Grenache), and is indispensable to GSM blends of Grenache-Syrah-Mourvedre.
Longtime Grenache winemaker, Doug Margerum of Margerum Wine Company boasts: "Grenache is the greatest actor on the wine stage for the perfect meal: dry crisp Grenache Rosé to start, luxurious Grenache Blanc and Grenache-based blends as preludes to her majesty Grenache by herself 'a cappella' and finishing with her sweetest role as dessert."
According to #GrenacheDay co-founder, Nicole Rolet of Chêne Bleu wines, "The Grenache grape is a superstar amongst grape varietals for its versatility, luxurious taste and its ability to elevate any meal with its rich complexity. During these extraordinary times, if you enjoy fine wine, it's a treat to take a moment to celebrate life with a great bottle of Grenache."
Contact: Marlene Angelloz, Exec Dir Grenache Association, [email protected], +33(0)661609596
Media: Jane Silverman [email protected]
Quotes: http://www.grenache-association.com/quotes/ for quotes by USA Grenache Ambassador Andy Abramson; Best Sommelier in the World 2013 Paolo Basso; Dean Hewitson; Randall Grahm; Jancis Robinson; Steven Spurrier, and others.
SOURCE Grenache Association