Chilli Rice Noodle Chicken Salad is a delicious and refreshing dish that combines the flavors of spicy chili, rice noodles, tender chicken, and fresh vegetables. Here's a simple recipe to make this flavorful salad:
Ingredients:
8 ounces rice noodles
2 boneless, skinless chicken breasts
1 tablespoon vegetable oil
2 tablespoons soy sauce
1 tablespoon lime juice
1 tablespoon honey
2 teaspoons Sriracha sauce (adjust according to your spice preference)
1 garlic clove, minced
1/2 cup shredded carrots
1/2 cup thinly sliced cucumbers
1/2 cup chopped bell peppers (any color)
1/4 cup chopped fresh cilantro
1/4 cup chopped fresh mint
Salt and pepper to taste
Lime wedges for garnish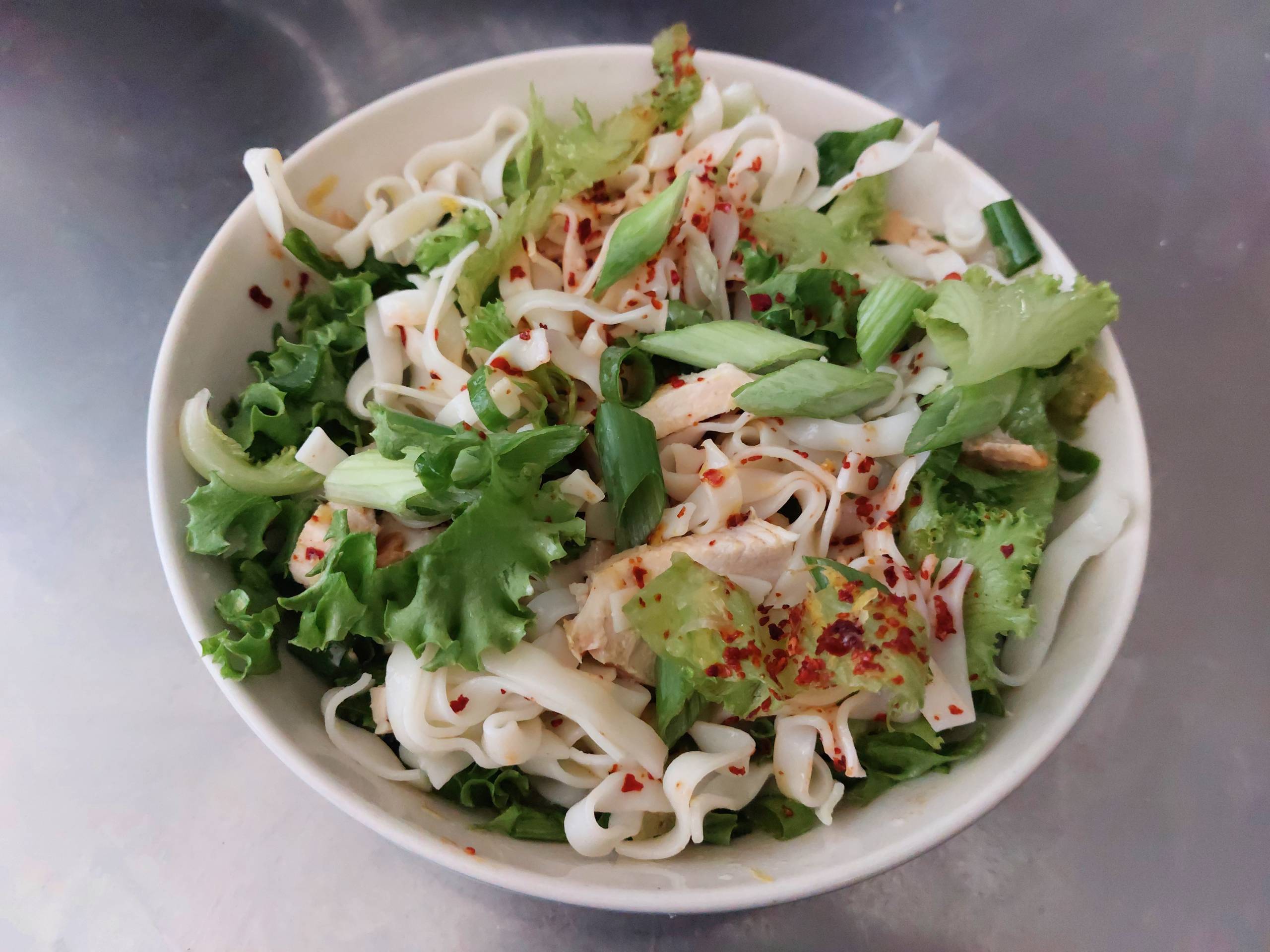 Instructions:
Cook the rice noodles according to the package instructions. Drain and set aside.
Preheat a grill or grill pan over medium-high heat. Season the chicken breasts with salt and pepper, then grill for about 6-8 minutes per side or until cooked through. Let the chicken rest for a few minutes, then slice it into thin strips.
In a small bowl, whisk together the soy sauce, lime juice, honey, Sriracha sauce, and minced garlic to make the dressing.
In a large bowl, combine the cooked rice noodles, sliced chicken, shredded carrots, sliced cucumbers, chopped bell peppers, cilantro, and mint.
Pour the dressing over the salad and toss to combine, ensuring all the ingredients are evenly coated.
Taste and adjust the seasoning with salt and pepper if needed.
Serve the Chilli Rice Noodle Chicken Salad chilled or at room temperature, garnished with lime wedges.
This salad can be enjoyed as a light meal on its own or as a side dish with grilled meats or seafood. It offers a great balance of flavors and textures, making it a perfect option for summer gatherings or any time you're craving a refreshing and spicy salad.