French toast with strawberries is a delicious breakfast or brunch dish that is easy to make and perfect for any occasion. Here's a recipe to get you started:
Ingredients:
4-6 slices of bread (preferably brioche or challah)
3 eggs
1/2 cup of milk
1 tsp of vanilla extract
1 tsp of cinnamon
1/4 tsp of nutmeg
2 tbsp of butter
1 cup of sliced strawberries
Maple syrup, whipped cream, and powdered sugar for serving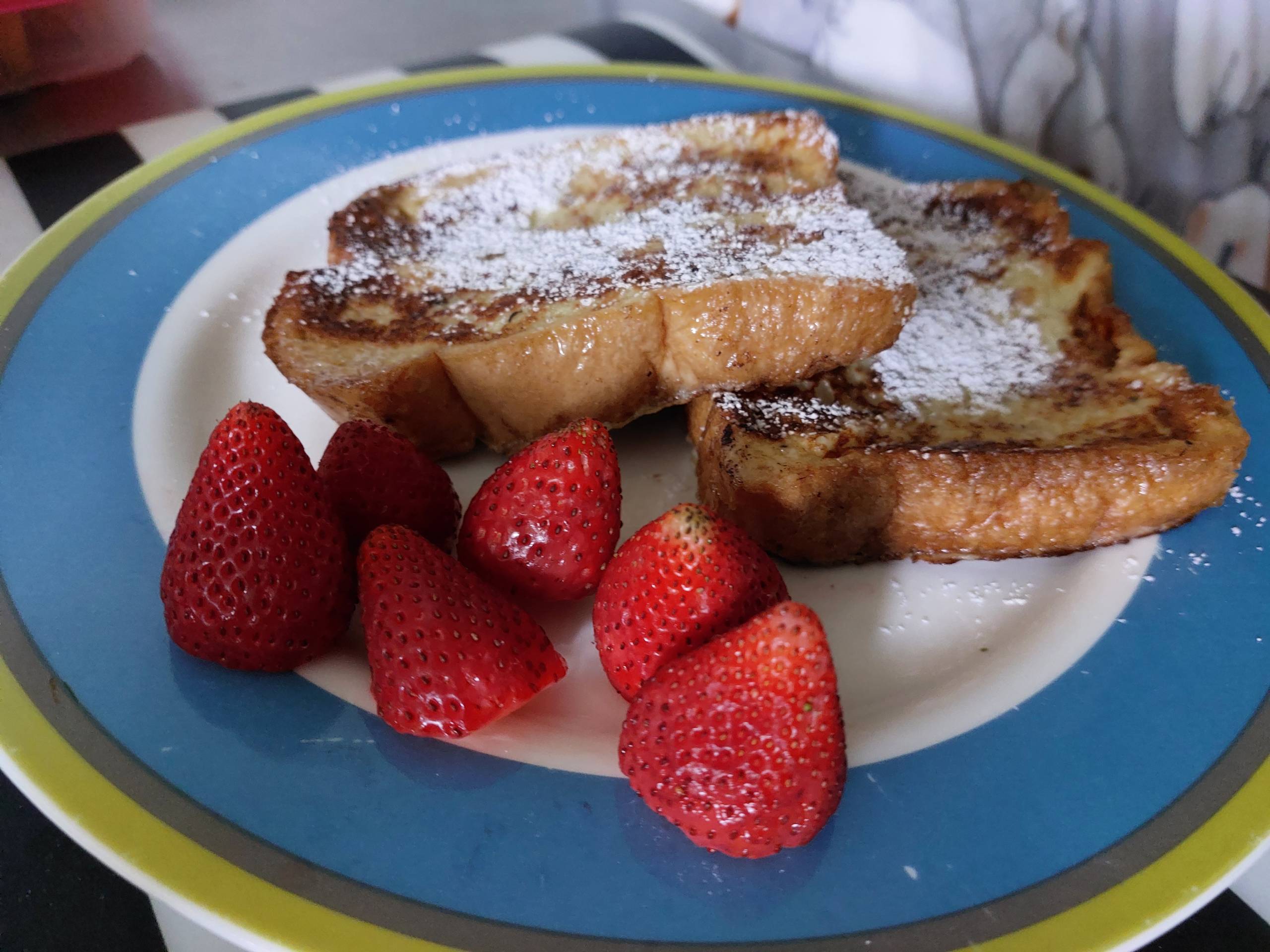 Instructions:
In a large bowl, whisk together the eggs, milk, vanilla extract, cinnamon, and nutmeg.
Heat a large skillet or griddle over medium heat and melt the butter.
Dip each slice of bread into the egg mixture, making sure to coat both sides evenly.
Place the coated bread onto the skillet or griddle and cook until golden brown, about 2-3 minutes per side.
Repeat with the remaining slices of bread.
Serve the French toast with sliced strawberries on top, along with maple syrup, whipped cream, and powdered sugar, as desired.
Enjoy your delicious French toast with strawberries!