Galette with Peppers and Goat Cheese is a delicious and easy-to-make savory pastry dish that can be served as a main course or appetizer. Here's a recipe to make it:
Ingredients:
1 pre-made pie crust
1 red bell pepper, thinly sliced
1 yellow bell pepper, thinly sliced
1 tablespoon olive oil
Salt and pepper, to taste
4 oz. goat cheese
1 egg, beaten
Fresh basil leaves, for garnish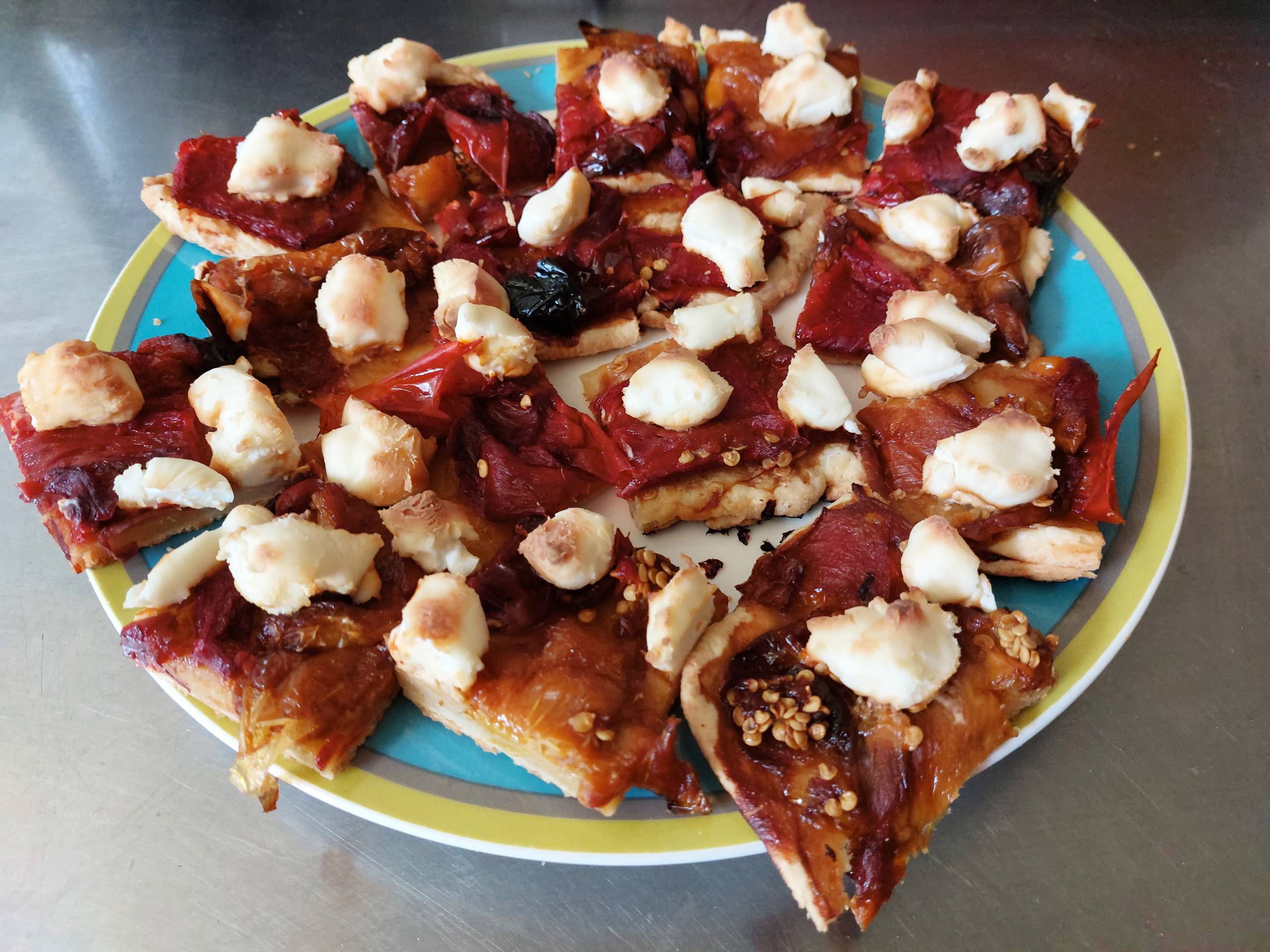 Instructions:
Preheat your oven to 375°F (190°C).
Roll out the pie crust on a floured surface and transfer it to a baking sheet.
In a pan, heat the olive oil over medium heat. Add the sliced peppers and sauté until they are soft and tender, about 10 minutes. Season with salt and pepper to taste.
Spread the sautéed peppers evenly over the pie crust, leaving about an inch of space around the edges.
Crumble the goat cheese over the top of the peppers.
Fold the edges of the pie crust up and over the filling, leaving the center exposed.
Brush the beaten egg over the edges of the crust.
Bake the galette for 25-30 minutes, or until the crust is golden brown and the cheese is melted.
Let the galette cool for a few minutes, then garnish with fresh basil leaves before serving.
Enjoy your delicious and flavorful Galette with Peppers and Goat Cheese!