Gazpacho is a traditional cold soup from Andalusia, Spain. The most well-known version of gazpacho is from the city of Seville, which is made with tomatoes, cucumbers, bell peppers, garlic, bread, olive oil, and vinegar. It is typically served chilled and is a popular dish in the summer months. The ingredients are blended together until smooth, then chilled in the refrigerator before serving. Some variations of Seville-style gazpacho may include additional ingredients such as onion, red pepper flakes, or watermelon. It can also be garnished with diced vegetables such as tomatoes, cucumbers, and peppers.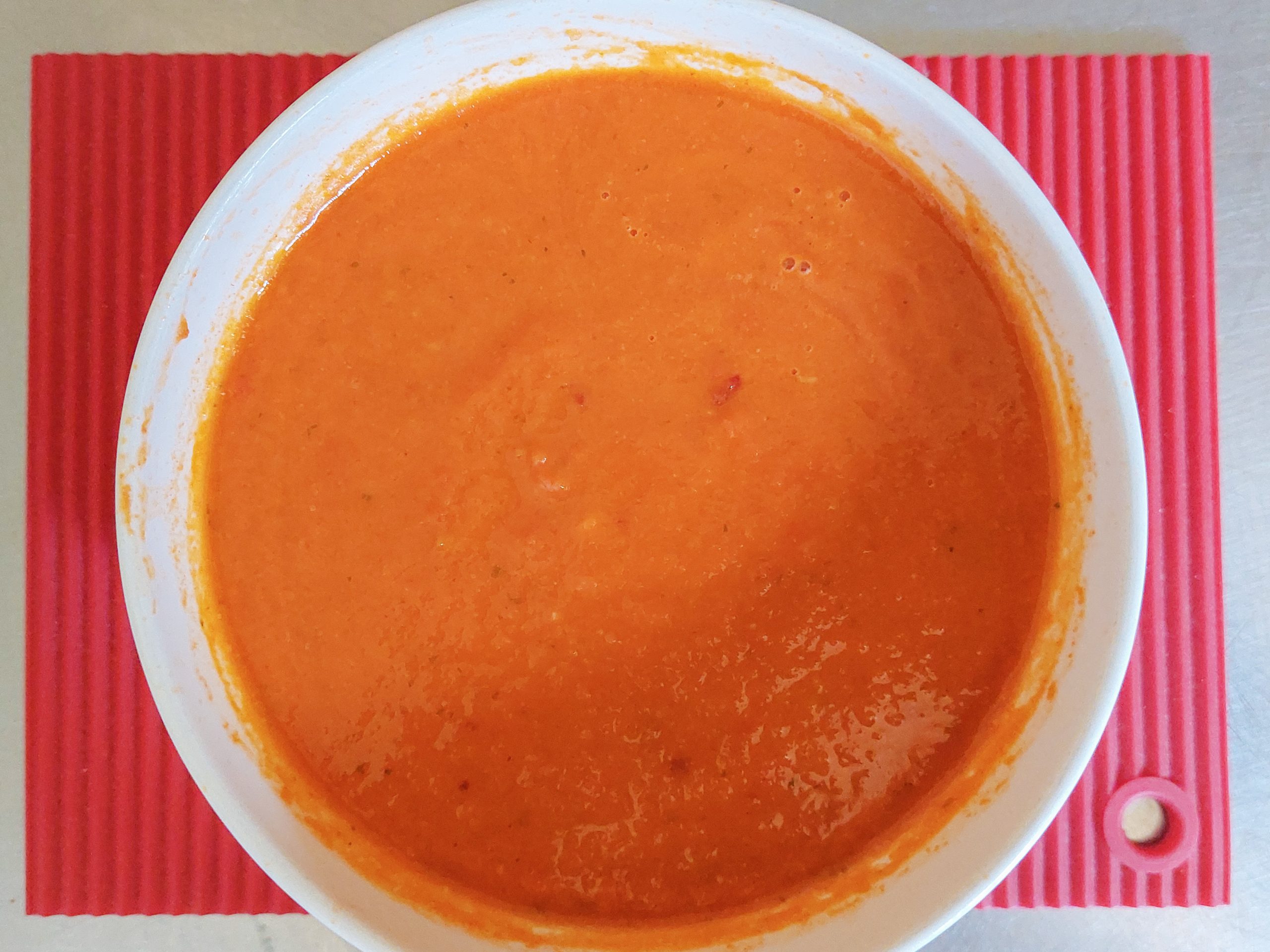 Here is a recipe for traditional Seville-style gazpacho:
Ingredients:
6 large ripe tomatoes
1 cucumber, peeled and diced
2 bell peppers (red and green), diced
2 cloves of garlic, minced
2 slices of stale bread, soaked in water
1/2 cup extra-virgin olive oil
1/4 cup red wine vinegar
Salt and pepper to taste
Instructions:
In a blender or food processor, puree the tomatoes, cucumber, bell peppers, and garlic until smooth.
Squeeze out the excess water from the bread and add it to the blender, along with the olive oil and vinegar. Blend until everything is well combined.
Season with salt and pepper to taste.
Chill the soup in the refrigerator for at least 2 hours, or overnight for best results.
Before serving, give it a good stir and adjust the seasoning if needed.
Serve chilled and garnish with diced vegetables such as tomatoes, cucumbers, and peppers if desired.
Note: You can add some diced vegetables like onion, red pepper flakes or even watermelon for a variation of the recipe.