Knafeh is a traditional Middle Eastern dessert made with a thin, crisp pastry called kataifi and a filling of soft, sweet cheese, often mixed with nuts or other ingredients. It is typically soaked in a syrup made with sugar and rose or orange blossom water and served hot or cold.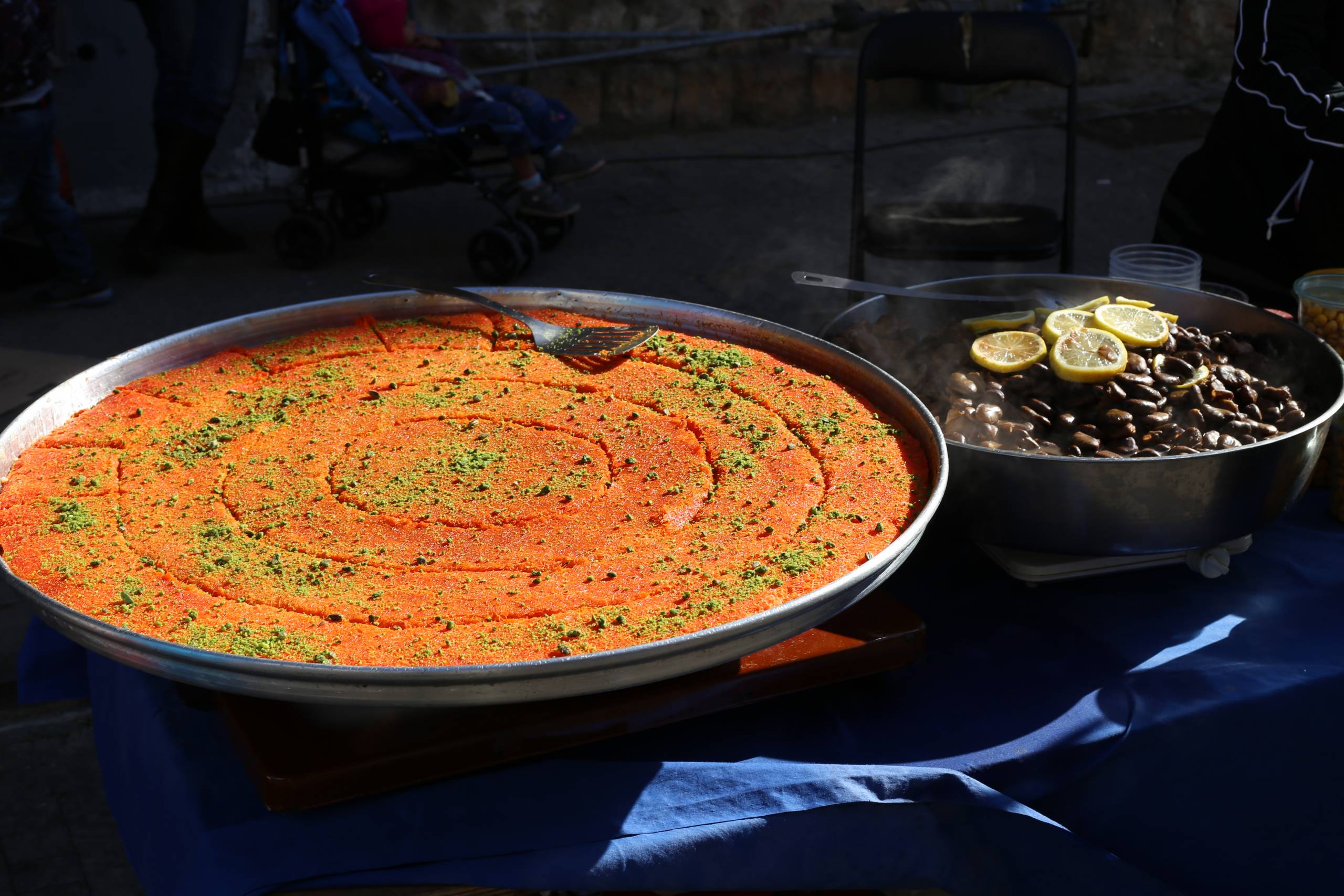 Here is a recipe for making knafeh at home:
Ingredients:
1 cup unsalted butter, melted
1 pound kataifi pastry
1 cup water
1 cup sugar
1 tablespoon lemon juice
2 tablespoons rose or orange blossom water
16 ounces soft white cheese, such as ricotta or goat cheese
1 cup chopped nuts, such as pistachios or almonds (optional)
Instructions:
Preheat the oven to 350°F (180°C).
In a large bowl, toss the kataifi pastry with the melted butter to coat evenly. Spread the kataifi evenly in a greased 9×13-inch baking dish.
In a small saucepan, bring the water, sugar, and lemon juice to a boil over medium heat, stirring until the sugar is dissolved. Remove from the heat and stir in the rose or orange blossom water.
In a separate bowl, mix together the cheese and nuts (if using). Spread the cheese mixture evenly over the kataifi pastry.
Pour the syrup over the top of the cheese and kataifi pastry.
Bake the knafeh for 30-35 minutes, or until the pastry is golden brown and the cheese is melted and bubbly.
Let the knafeh cool for a few minutes before serving. Serve hot or cold, garnished with additional nuts or a sprinkle of powdered sugar, if desired.