To make ciabatta bread, you will need the following ingredients:
4 cups of bread flour
2 teaspoons of active dry yeast
2 teaspoons of salt
2 cups of lukewarm water
2 tablespoons of olive oil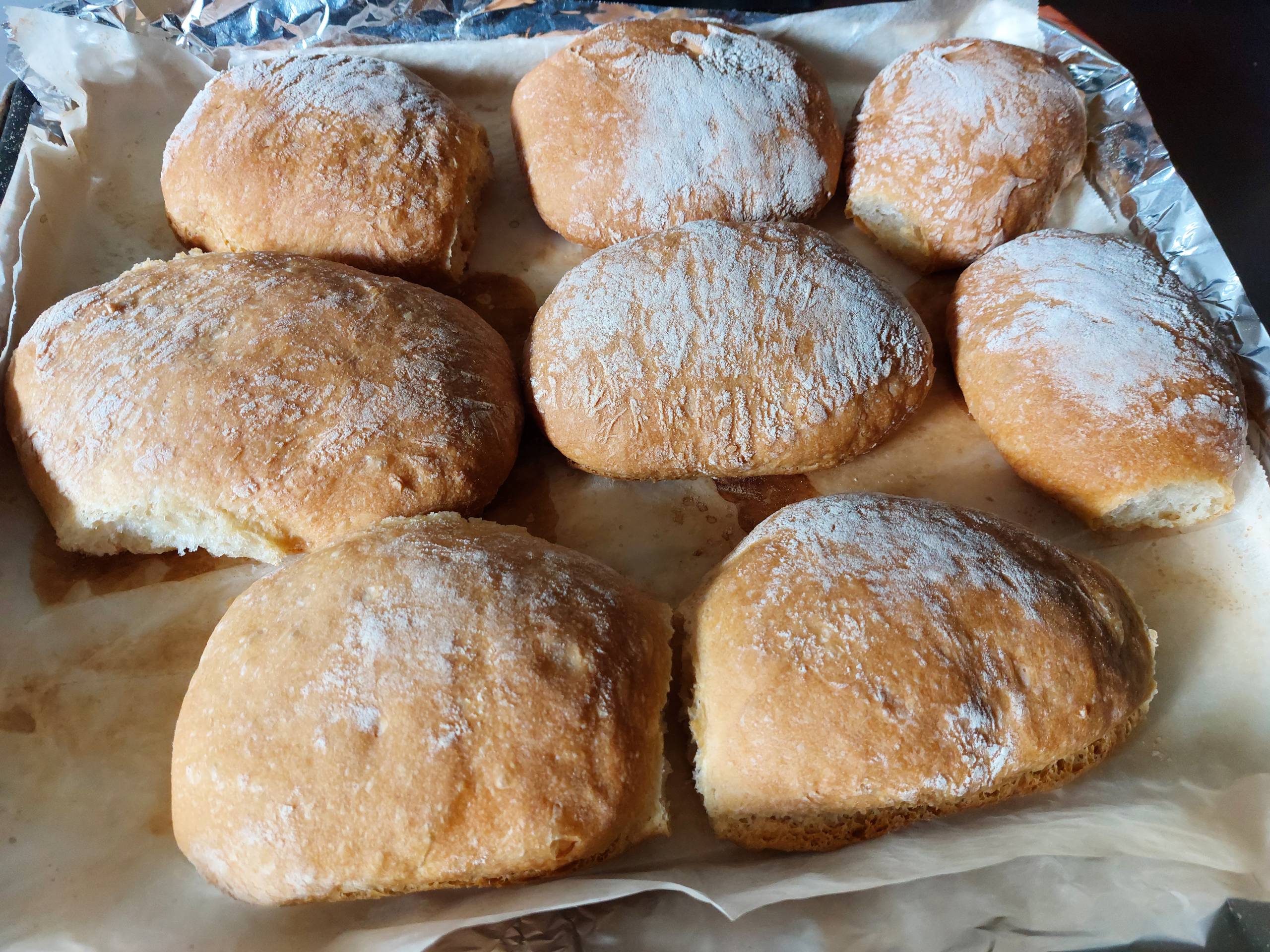 Here is a basic recipe for ciabatta bread:
In a large mixing bowl, combine the bread flour, yeast, and salt. Mix well to combine.
Gradually add the lukewarm water and olive oil to the dry ingredients, stirring to form a sticky dough.
Knead the dough on a lightly floured surface for about 10 minutes, until it becomes smooth and elastic.
Place the dough in a lightly oiled bowl and cover it with a damp cloth. Let the dough rise in a warm place for about 1-2 hours, or until it has doubled in size.
Once the dough has risen, punch it down to remove any air bubbles and divide it into two equal pieces.
On a lightly floured surface, shape each piece of dough into a rough oval shape, about 1-inch thick. Place the dough on a baking sheet lined with parchment paper.
Cover the dough with a damp cloth and let it rise again for about 30 minutes.
Preheat your oven to 450°F (230°C) and place a baking sheet on the bottom rack to preheat.
Once the oven is hot, transfer the ciabatta dough to the preheated baking sheet and bake for 20-25 minutes, or until the bread is golden brown and sounds hollow when tapped.
Let the ciabatta cool slightly before slicing and serving. Enjoy!