Red pepper escabeche is a traditional Spanish dish that involves marinating and pickling red bell peppers in a mixture of vinegar, oil, and spices. Here's a simple recipe to make red pepper escabeche:
Ingredients:
4-5 large red bell peppers
1 cup white wine vinegar
1 cup olive oil
1 teaspoon salt
2 cloves garlic, minced
1 teaspoon dried oregano
1 bay leaf
1/2 teaspoon black peppercorns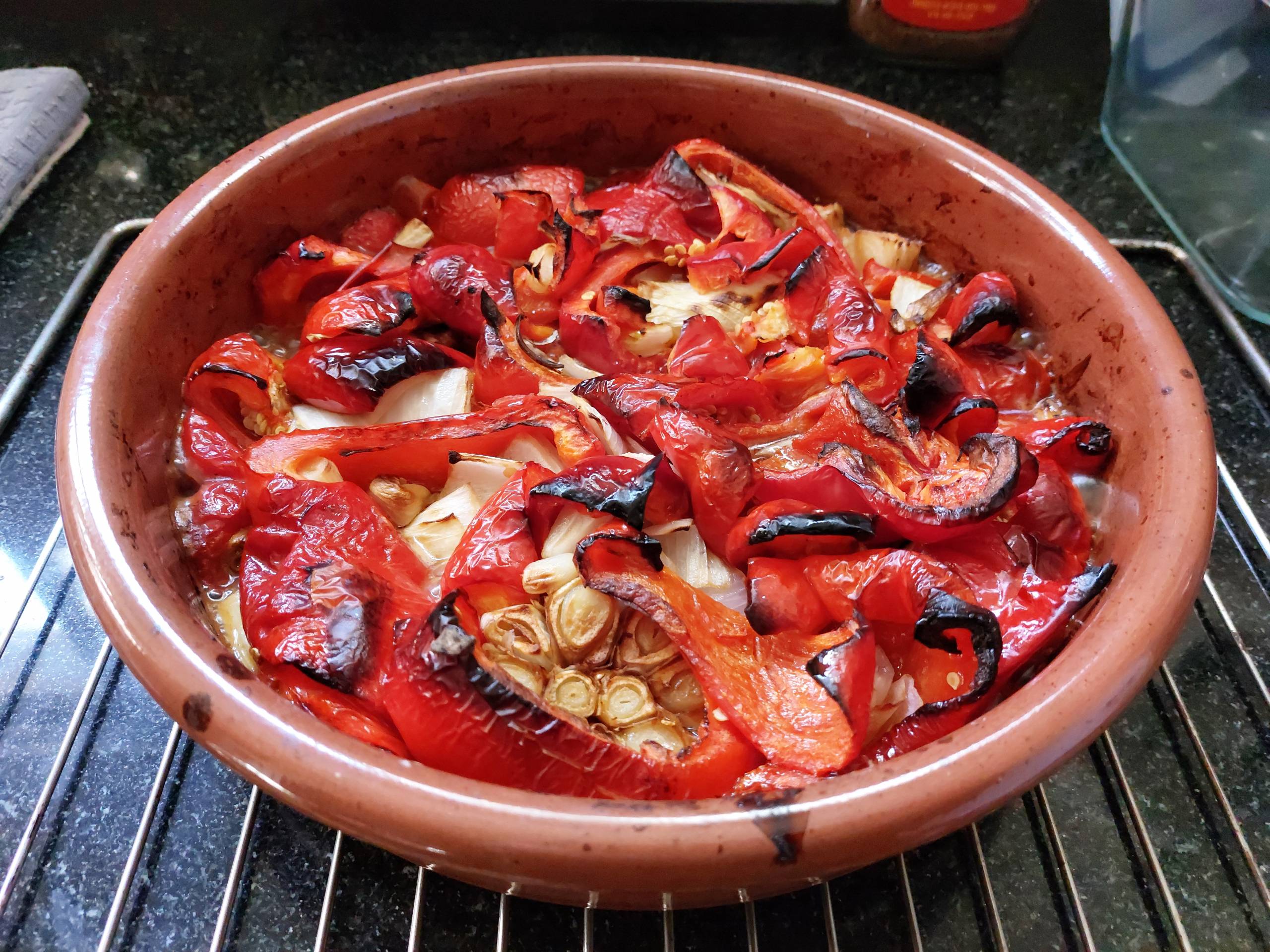 Instructions:
Preheat your oven to 400°F.
Cut the red bell peppers into thin strips, removing the seeds and membranes. Arrange them on a baking sheet and roast them in the oven for 20-25 minutes, or until the skin is charred and blistered.
Remove the peppers from the oven and transfer them to a bowl. Cover the bowl with a lid or plastic wrap and let the peppers steam for 15-20 minutes.
After the peppers have steamed, remove the skins and cut them into thin strips.
In a medium-sized saucepan, combine the white wine vinegar, olive oil, salt, garlic, oregano, bay leaf, and black peppercorns. Bring the mixture to a boil and then reduce the heat to low and let it simmer for 5-10 minutes.
Remove the saucepan from the heat and let the mixture cool for a few minutes.
Place the roasted red pepper strips into a jar or airtight container, then pour the vinegar and oil mixture over the peppers.
Seal the jar or container and refrigerate the red pepper escabeche for at least 1 hour or overnight, allowing the flavors to meld together.
Serve the red pepper escabeche as a side dish or a condiment for sandwiches, salads, and other dishes.
Enjoy your homemade red pepper escabeche!