Coppa, also known as capicola, is a traditional Italian cured meat made from pork shoulder or neck. Here's a simple recipe to prepare coppa at home:
Ingredients:
2-3 lbs. pork shoulder or neck
2 tbsp. sea salt
1 tsp. pink salt (optional)
2 tbsp. sugar
2 cloves garlic, minced
1 tsp. black pepper
1 tsp. fennel seeds
1 tsp. red pepper flakes
1 tbsp. paprika
1/4 cup dry red wine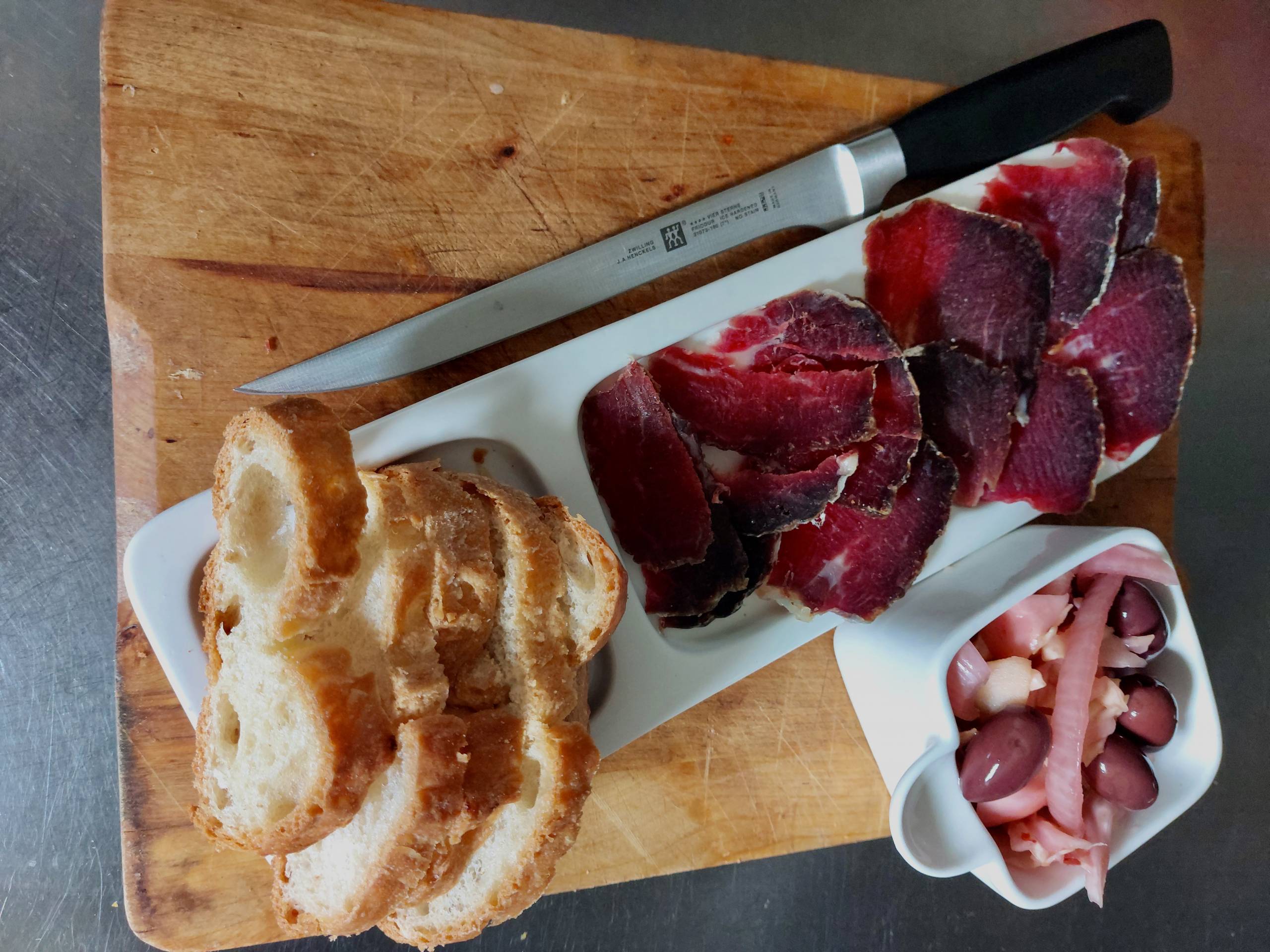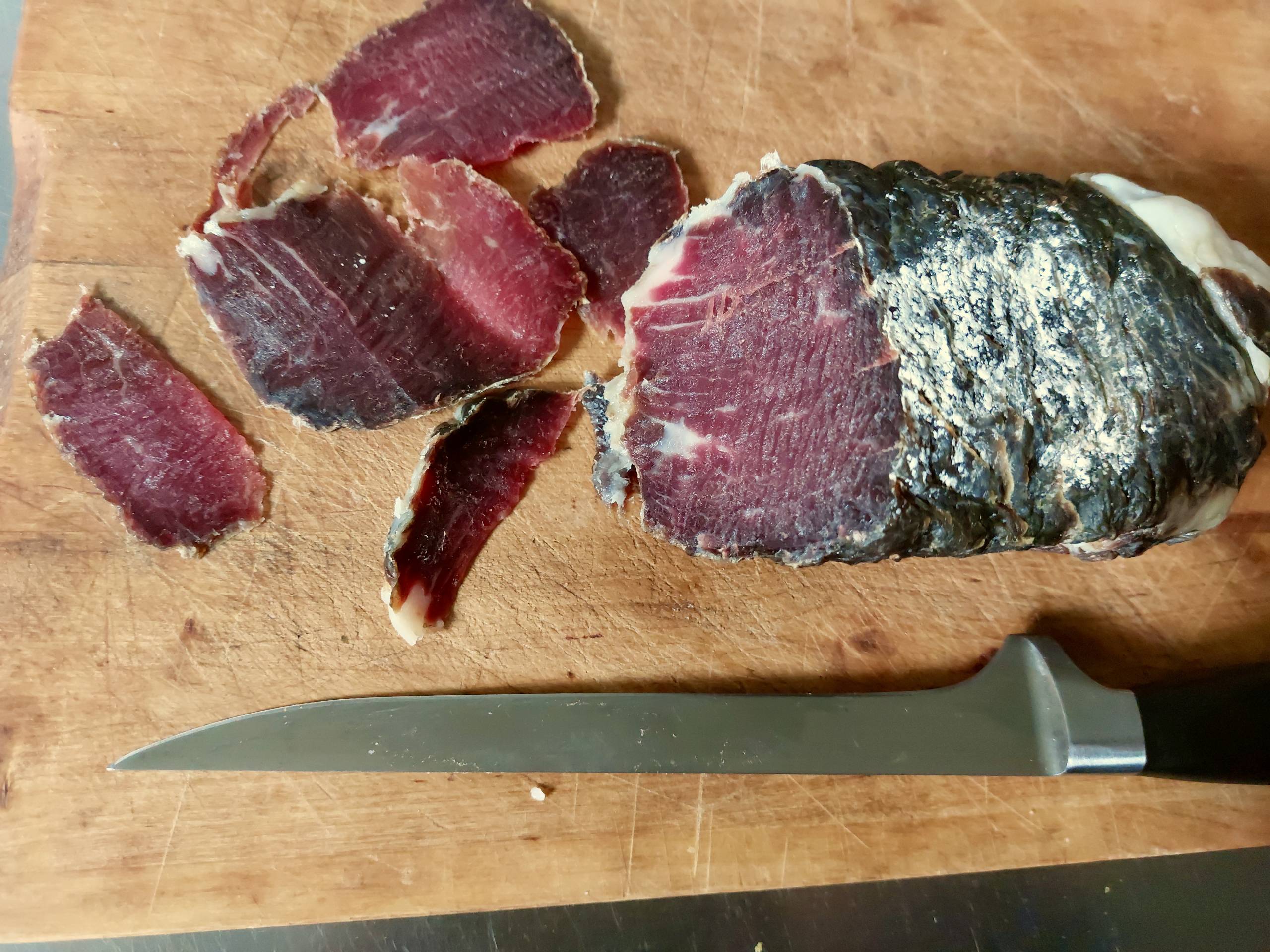 Instructions:
Trim the pork shoulder or neck to remove any excess fat or connective tissue.
Combine the sea salt, pink salt (if using), sugar, garlic, black pepper, fennel seeds, red pepper flakes, and paprika in a bowl.
Rub the spice mixture all over the pork, making sure to coat it evenly.
Place the pork in a resealable plastic bag, and pour in the red wine.
Seal the bag, removing as much air as possible, and place it in the refrigerator for at least 7-10 days.
Turn the bag over every other day to ensure the meat is evenly coated in the spice mixture.
After the curing period is complete, remove the meat from the bag and wipe off any excess spices with a paper towel.
Wrap the coppa tightly in cheesecloth, and tie it with kitchen twine.
Hang the coppa in a cool, dry place for 3-4 months, until it is firm to the touch and has a deep red color.
Slice thinly and enjoy!
Note: It's important to follow safe curing practices when preparing any type of cured meat at home. Make sure to use accurate measurements for the salt and pink salt, and keep the meat at the appropriate temperature and humidity levels during the curing process.