Lamb shoulder roast with Sherry vinegar is a delicious dish that combines the tender and juicy meat of lamb with the tangy and acidic flavor of Sherry vinegar. Here is a recipe that you can try at home:
Ingredients:
1 bone-in lamb shoulder roast (about 4 pounds)
2 tablespoons olive oil
2 teaspoons smoked paprika
2 teaspoons dried oregano
2 teaspoons garlic powder
Salt and pepper to taste
1/2 cup Sherry vinegar
1/2 cup chicken stock
1 tablespoon honey
2 sprigs fresh rosemary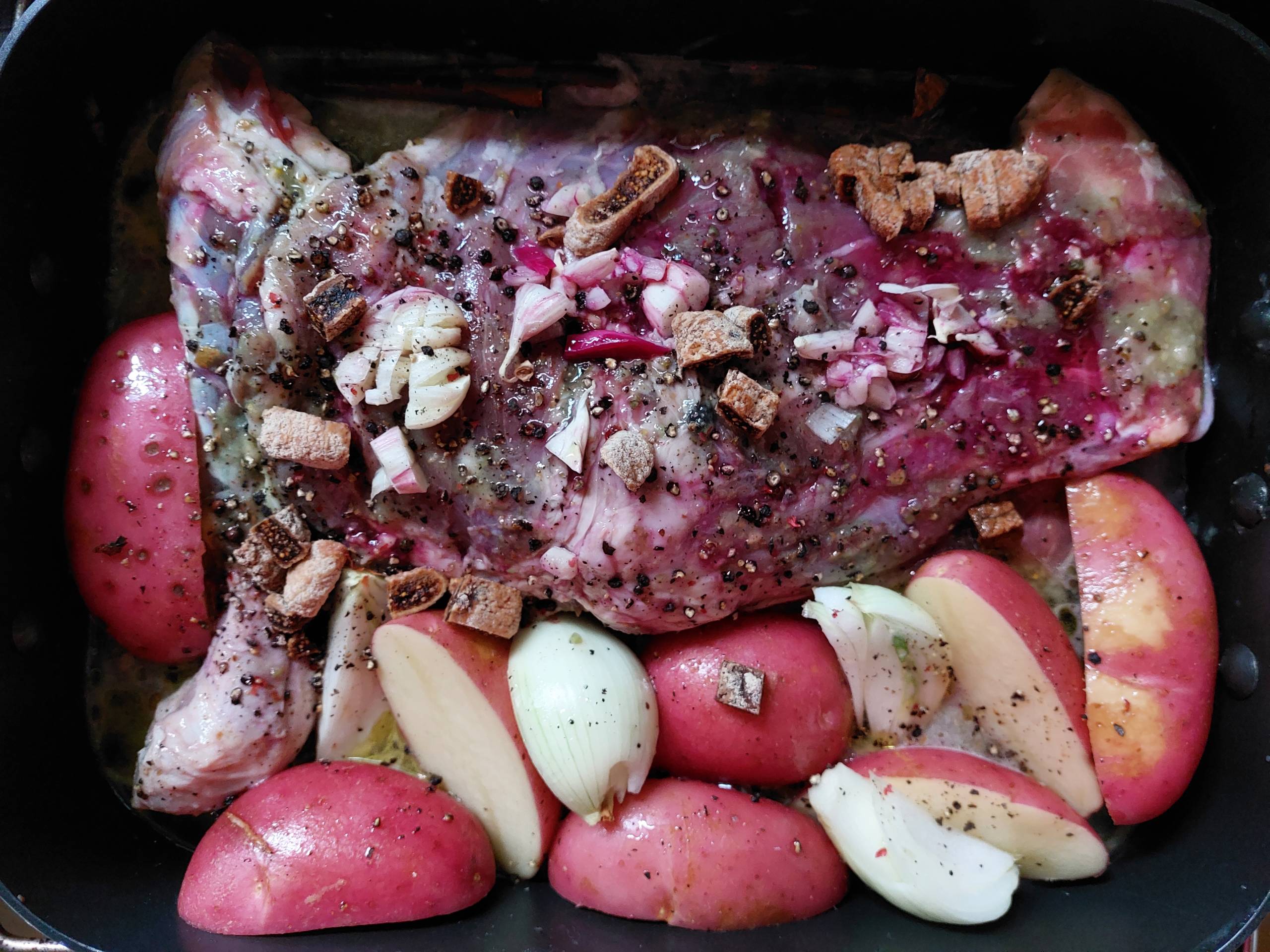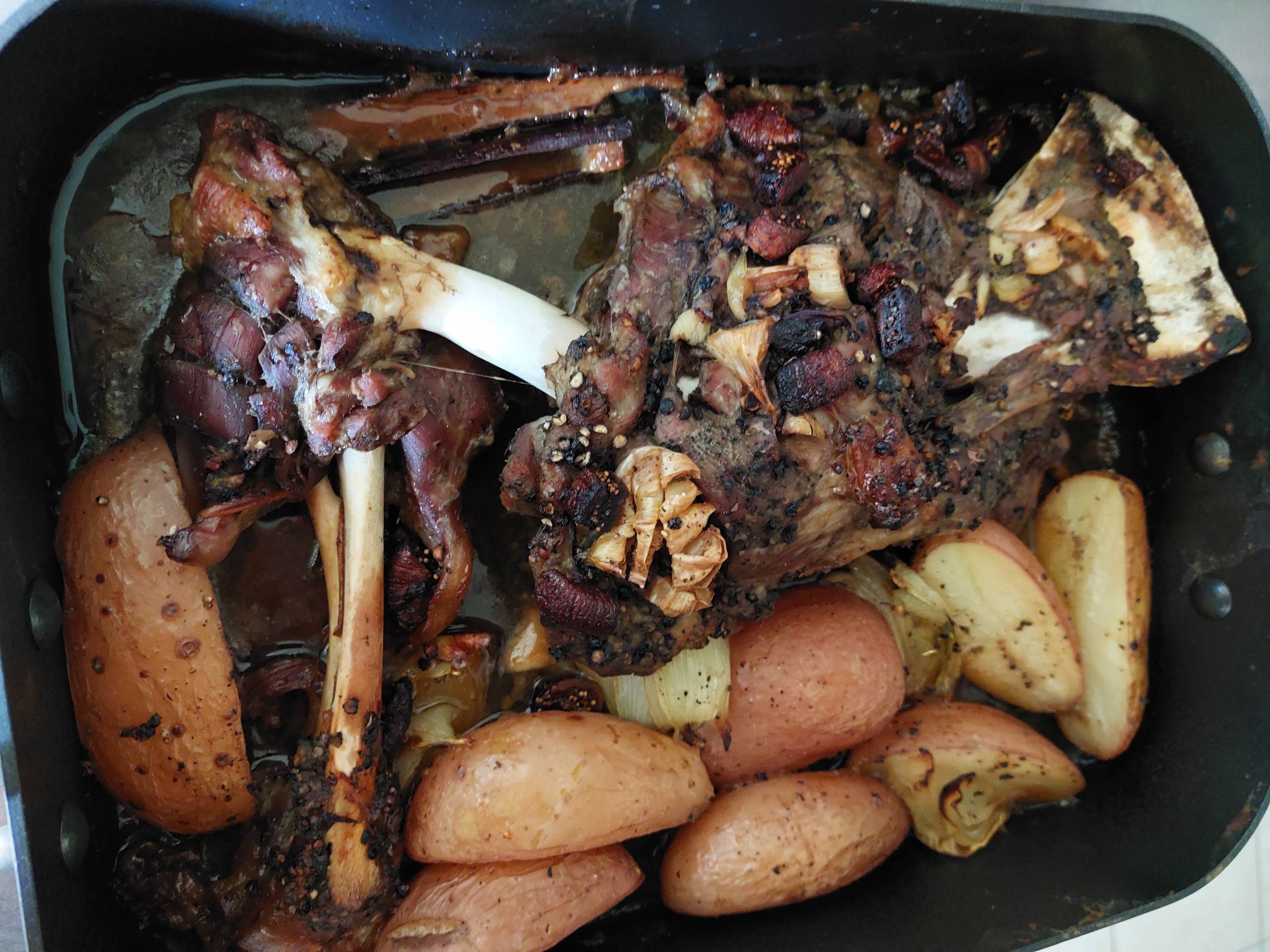 Instructions:
Preheat your oven to 375°F (190°C).
In a small bowl, mix together the olive oil, smoked paprika, oregano, garlic powder, salt, and pepper.
Rub the spice mixture all over the lamb shoulder, making sure to get it into all the crevices.
Place the lamb shoulder in a roasting pan and roast in the preheated oven for about 1 1/2 to 2 hours, or until the internal temperature of the meat reaches 145°F (63°C).
In a small saucepan, combine the Sherry vinegar, chicken stock, and honey. Bring the mixture to a boil over medium-high heat, then reduce the heat and let it simmer until it has reduced by half.
When the lamb is done, remove it from the oven and let it rest for about 10 minutes.
While the lamb is resting, pour the Sherry vinegar reduction into the roasting pan and use a whisk to scrape up any browned bits from the bottom of the pan.
Place the roasting pan over medium heat and cook the sauce, stirring frequently, until it has thickened slightly.
Slice the lamb and serve with the Sherry vinegar sauce drizzled over the top, and garnish with fresh rosemary sprigs.
Enjoy your delicious lamb shoulder roast with Sherry vinegar!