Salmon farfalle pasta is a delicious and refreshing dish that combines perfectly cooked grilled salmon filet with al dente farfalle pasta, zesty lemon juice, fragrant lemon zest, a hint of spicy chili flakes, and aromatic dill.
To make this dish, start by grilling a salmon filet until it is cooked through and then set it aside. In the meantime, cook the farfalle pasta according to the package instructions until it is al dente. Drain the pasta and set it aside.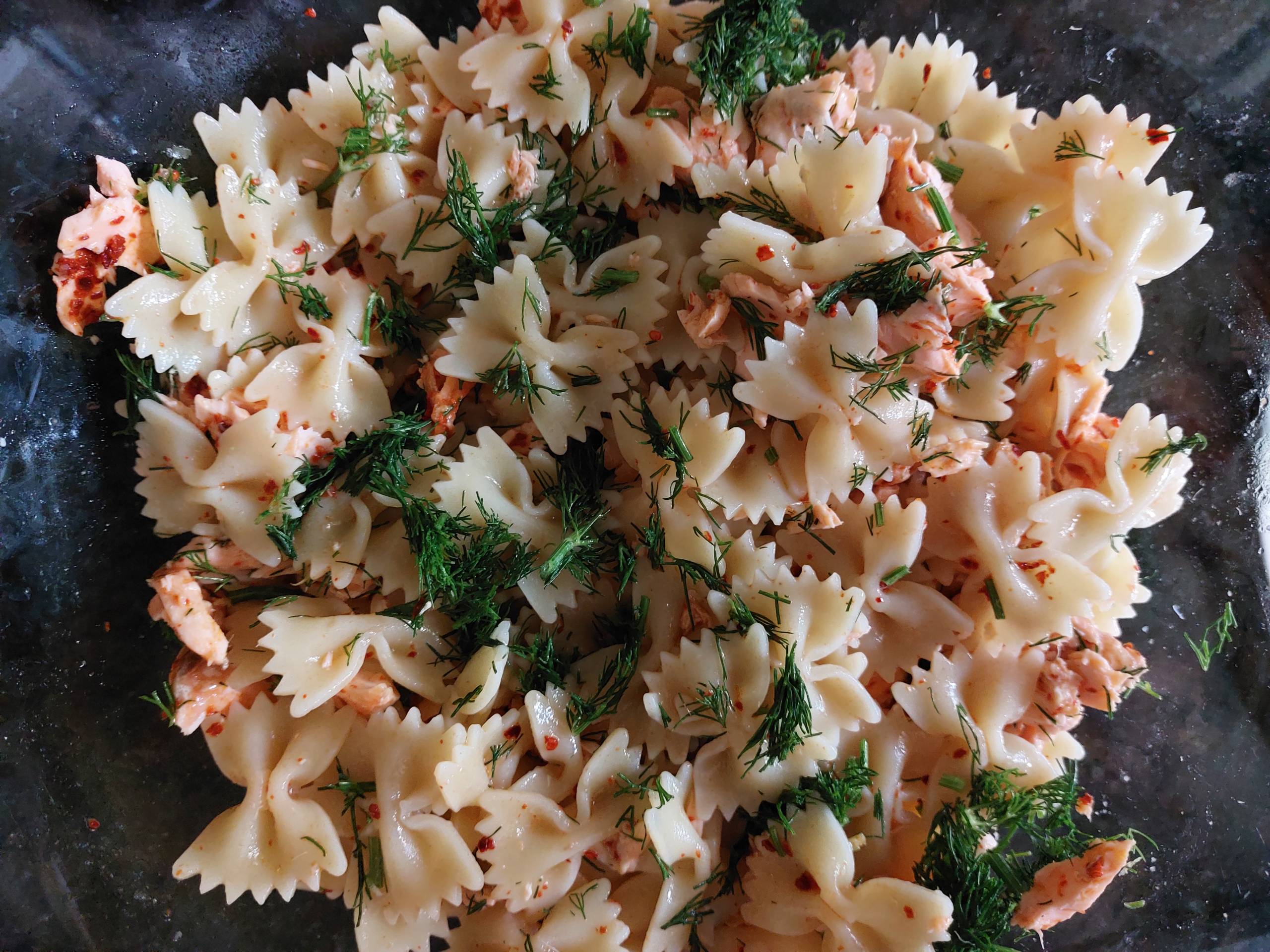 Next, in a large mixing bowl, combine the cooked pasta with lemon juice, lemon zest, chili flakes, and chopped dill. Mix well to ensure that the pasta is coated evenly with the lemony flavors and herbs.
To serve, place a generous portion of the lemony pasta in a shallow dish, and top it with a slice of the grilled salmon filet. Garnish with additional dill sprigs and a sprinkle of chili flakes and lemon zest for an extra burst of flavor. This salmon farfalle pasta is perfect for a light lunch or dinner and is sure to be a crowd-pleaser!
Ingredients:
8 oz farfalle pasta
1 lb salmon filet
1/4 cup fresh lemon juice
1 tbsp lemon zest
1/2 tsp chili flakes
2 tbsp chopped fresh dill
Salt and pepper, to taste
Olive oil, for grilling the salmon