Mango cheesecake is a delicious dessert that combines the creamy richness of cheesecake with the sweet and tangy flavor of mango. Here's a simple recipe that you can try:
Ingredients:
1 1/2 cups graham cracker crumbs
1/4 cup granulated sugar
1/2 cup unsalted butter, melted
16 oz cream cheese, softened
1 cup granulated sugar
1 tsp vanilla extract
4 eggs
2 cups chopped fresh mango
1/4 cup granulated sugar
1 tbsp cornstarch
1/4 cup water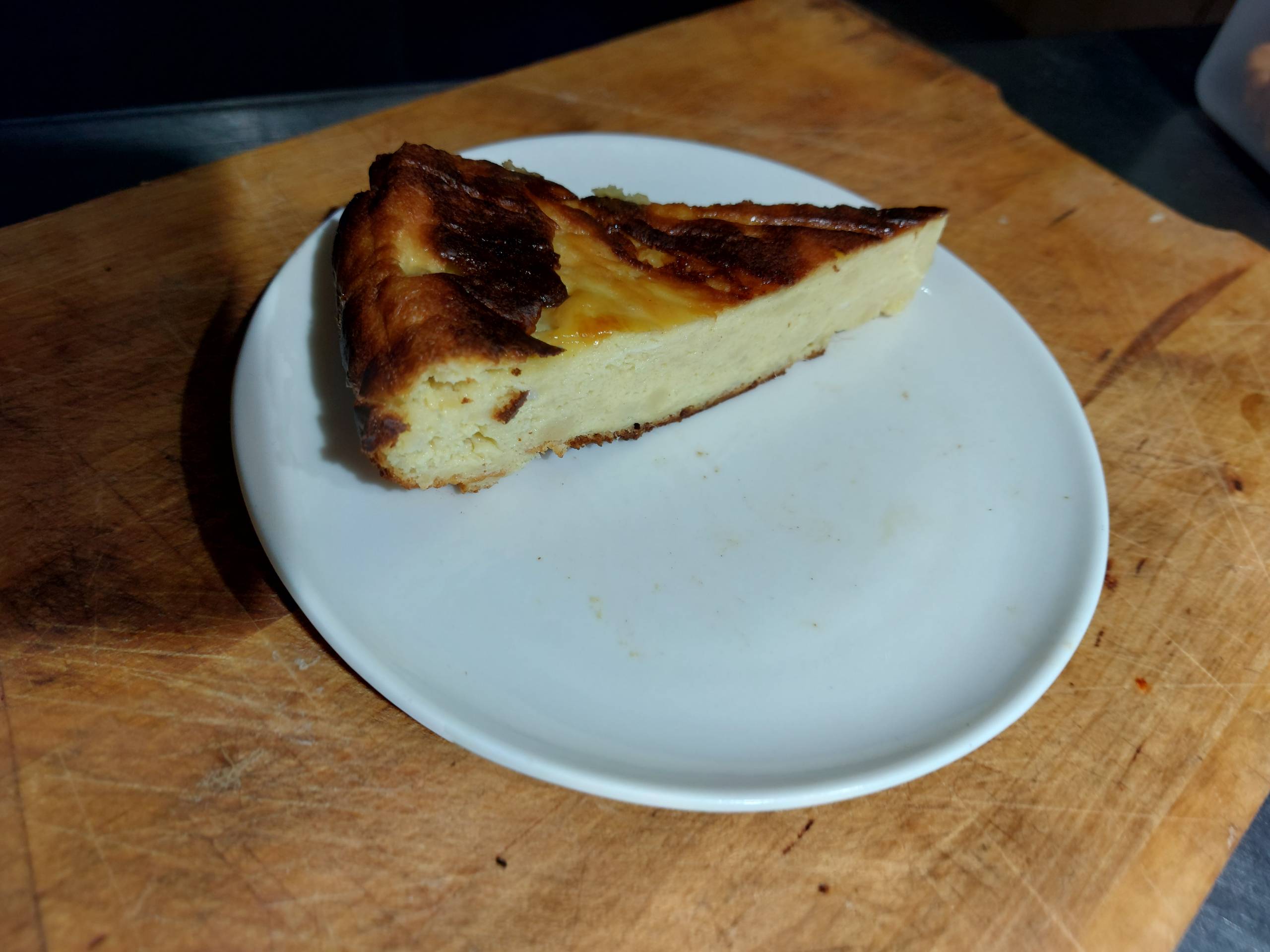 Instructions:
Preheat the oven to 350°F (180°C).
In a medium bowl, mix together graham cracker crumbs, 1/4 cup granulated sugar, and melted butter. Press the mixture into the bottom of a 9-inch springform pan.
In a large mixing bowl, beat cream cheese until creamy. Add 1 cup of sugar and vanilla extract, and mix well.
Add eggs one at a time, mixing well after each addition.
Pour the cheesecake batter over the crust in the prepared pan.
In a separate mixing bowl, combine chopped mango, 1/4 cup granulated sugar, cornstarch, and water. Mix well.
Pour the mango mixture over the cheesecake batter.
Bake for 50-60 minutes or until the cheesecake is set.
Let the cheesecake cool to room temperature before refrigerating for at least 2 hours.
Slice and serve chilled.
Enjoy your delicious mango cheesecake!