Mixed pickles in vinegar solution is a popular way to preserve a variety of vegetables, such as cucumbers, peppers, onions, and carrots, using a vinegar-based brine. The vinegar solution, also called pickling liquid, is made by mixing vinegar, water, sugar, and various spices.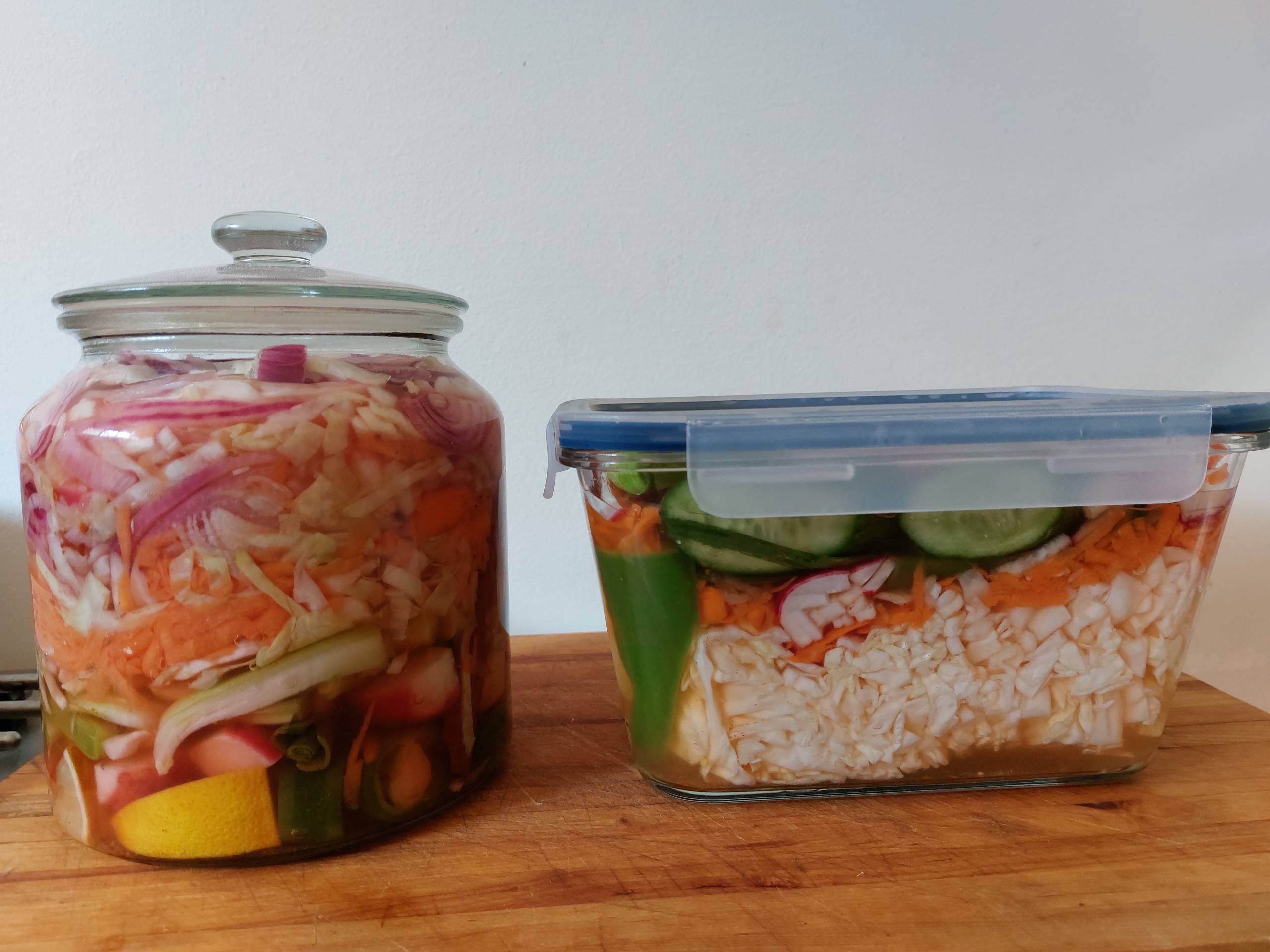 Here is a recipe for making mixed pickles in vinegar solution:
Ingredients:
8 cups mixed vegetables (cabbage, cucumbers, peppers, onions, carrots, etc.), sliced or cut into spears
3 cups white vinegar
2 cups water
1 cup sugar
2 tablespoons pickling salt
2 teaspoons dill seeds
2 cloves garlic, peeled and halved
1 teaspoon red pepper flakes (optional)
Instructions:
In a large pot, combine the vinegar, water, sugar, and pickling salt. Bring to a boil over medium-high heat, stirring until the sugar and salt are dissolved.
Add the mustard seeds, dill seeds, garlic, and red pepper flakes (if using) to the pot. Stir to combine.
Pack the vegetables into the sterilized jars. Pour the hot vinegar mixture over the vegetables, making sure they are completely covered.
Wipe the rims of the jars clean and seal with lids.
Let the jars cool to room temperature, then store in the refrigerator.
Wait at least 24 hours before consuming, allowing the pickles to marinate in the vinegar mixture and develop flavor.
You can use any vegetables of your choice, or mix and match the vegetables, and adjust the amount of vinegar, water, sugar and salt to your preference. Also, you can add other spices like bay leaves, peppercorns or allspice to give more flavor to your pickles. You can also adjust the amount of sugar and salt to your taste. The recipe I provided is just a suggestion and you can make adjustments as per your preference.