Pain de Campagne is a traditional French bread that is made with a combination of white and whole wheat flours. The name "Pain de Campagne" translates to "country bread," and it is a staple in French bakeries and households.
The bread is typically made with a sourdough starter, which gives it a slightly tangy flavor and helps to develop a chewy texture. The dough is then shaped into a round or oval shape and scored on top before being baked in a hot oven.
Pain de Campagne has a rustic appearance with a crispy crust and a soft, airy interior. It is perfect for serving with soups, stews, or as a sandwich bread. It can also be toasted and served with butter or jam for breakfast.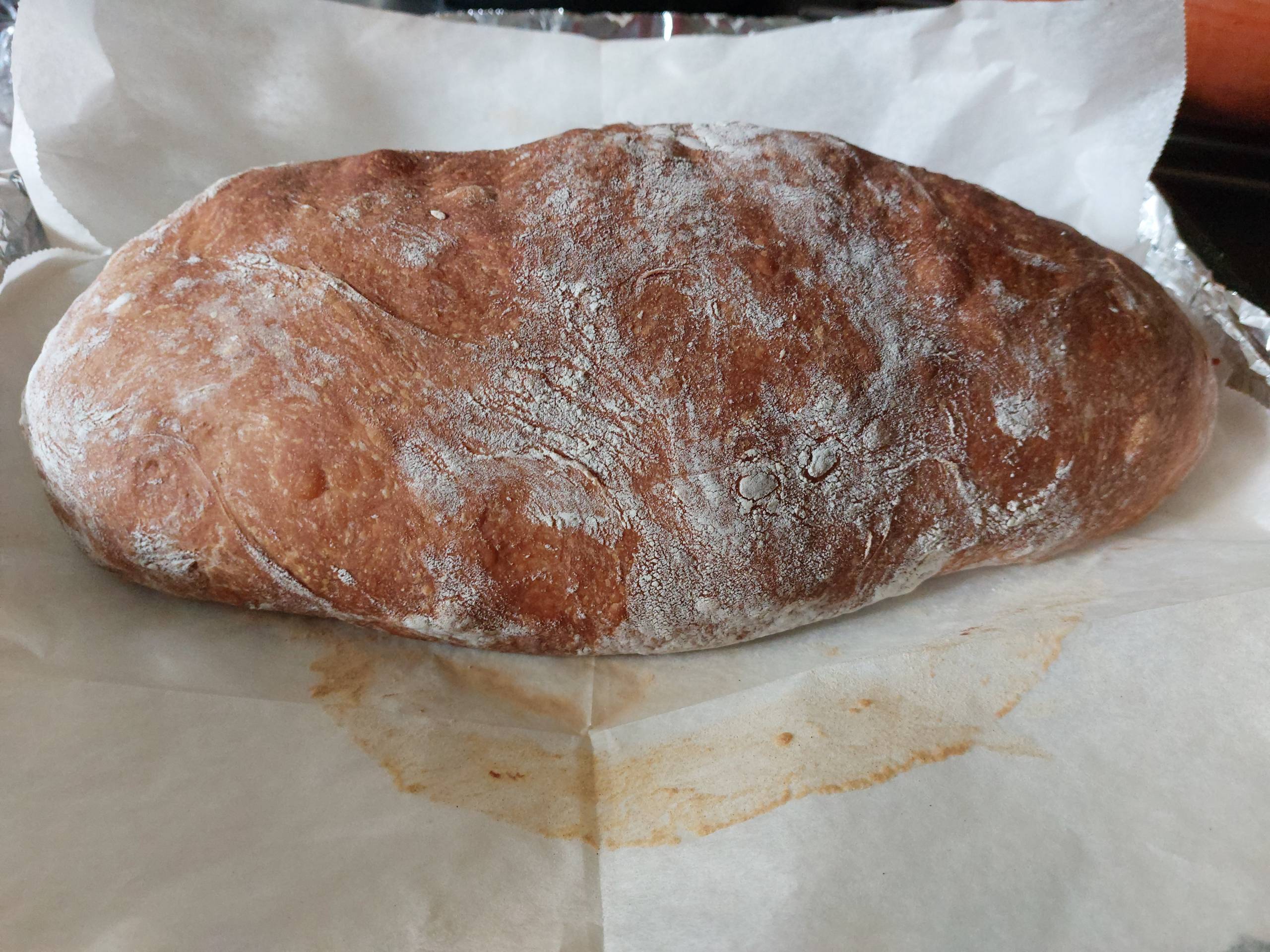 Overall, Pain de Campagne is a delicious and versatile bread that is loved by many.
Here's a recipe for Pain de Campagne that you can try at home:
Ingredients:
2 cups of bread flour
1 cup of whole wheat flour
1 teaspoon of salt
1 teaspoon of sugar
1 tablespoon of active dry yeast
1 1/4 cups of warm water
1/4 cup of sourdough starter (optional)
Instructions:
In a large mixing bowl, combine the bread flour, whole wheat flour, salt, and sugar.
In a separate bowl, mix the active dry yeast with the warm water until it dissolves.
If using sourdough starter, add it to the yeast mixture and mix well.
Add the wet ingredients to the dry ingredients and mix until a sticky dough forms.
Turn the dough out onto a floured surface and knead for 10-15 minutes, until the dough becomes smooth and elastic.
Place the dough in a greased bowl and cover with a damp towel. Let it rise in a warm, draft-free place for 1-2 hours, until it has doubled in size.
Preheat your oven to 450°F.
Punch down the dough and shape it into a round or oval loaf.
Place the dough on a baking sheet lined with parchment paper and score the top with a sharp knife or razor blade.
Bake the bread for 25-30 minutes, until it is golden brown and sounds hollow when tapped on the bottom.
Let the bread cool on a wire rack before slicing and serving.
Enjoy your homemade Pain de Campagne!