Here is a recipe for papaya salad, also known as som tum, a popular dish from Southeast Asia:
Ingredients:
2 cups shredded green papaya
1/2 cup sliced cherry tomatoes
1/4 cup sliced green beans
1/4 cup sliced carrots
1/4 cup sliced cucumber
1/4 cup chopped peanuts
2 tablespoons fish sauce
2 tablespoons lime juice
1 tablespoon palm sugar (or brown sugar)
1 clove garlic, minced
1 Thai chili, minced (optional)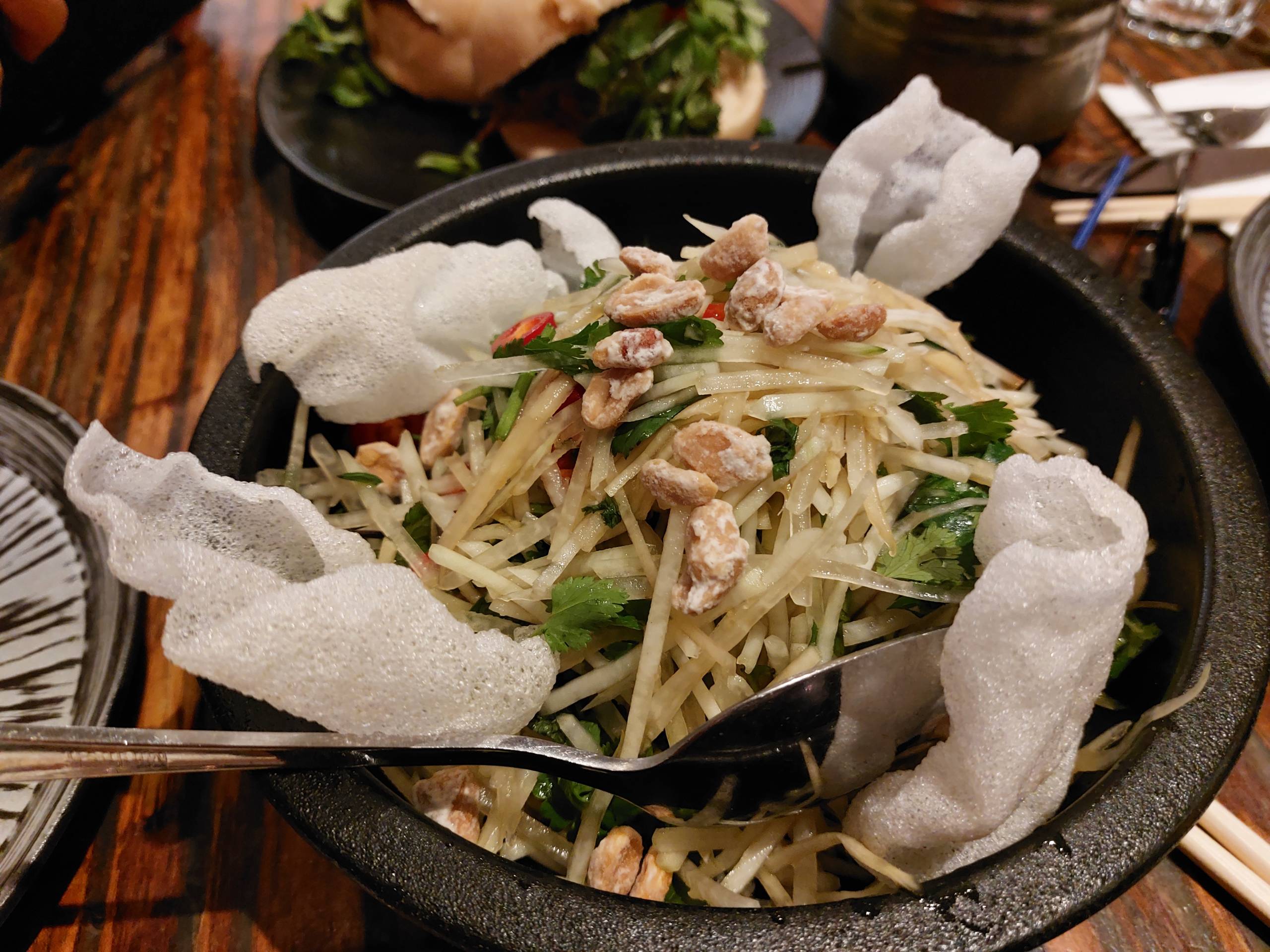 Instructions:
In a large mixing bowl, combine the shredded green papaya, sliced cherry tomatoes, sliced green beans, sliced carrots, and sliced cucumber.
In a separate small mixing bowl, whisk together the fish sauce, lime juice, palm sugar, minced garlic, and minced Thai chili (if using) until the sugar is dissolved.
Pour the dressing over the papaya mixture and toss to coat evenly.
Sprinkle the chopped peanuts on top and serve.
Note: You can adjust the spice level by adding more or less Thai chili to the dressing, and you can also substitute the vegetables with others that you prefer, such as shredded cabbage or sliced bell peppers.