Ciabatta bread is known for its porous texture, crusty exterior, and slightly sour flavor. It is a versatile bread that can be enjoyed on its own or used to make a variety of sandwiches. One of the best ways to enjoy ciabatta is with jamon, a type of cured ham that is popular in Spain. While jamon is typically quite salty, pairing it with a no salt ciabatta can create a perfect balance of flavors.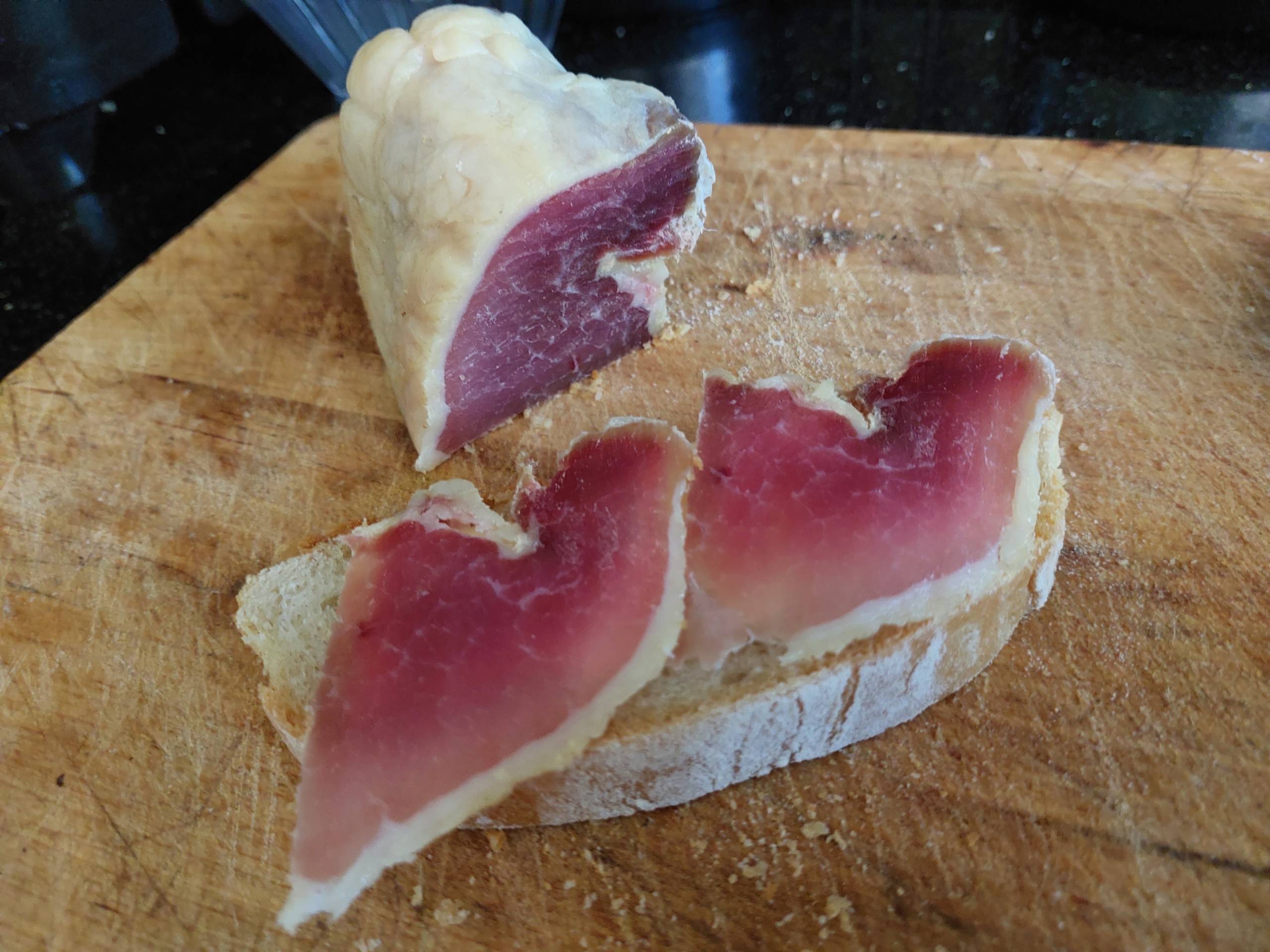 The no salt ciabatta is made without the addition of salt to the dough, which allows the flavor of the bread to shine through. The lack of salt also creates a neutral base that can complement the salty flavor of the jamon. When the bread and jamon are combined, the result is a delicious combination of textures and flavors.
The slightly salty jamon is made from the hind legs of pigs that are cured with salt and then aged for several months. The curing process creates a complex and savory flavor that is perfect for pairing with the no salt ciabatta. When the jamon is placed on top of the bread, the saltiness of the ham is balanced by the neutral flavor of the bread, creating a delicious and harmonious combination.