Pistachio Panna Cotta is a delightful Italian dessert that combines the creaminess of panna cotta with the rich, nutty flavor of pistachios. Here's a recipe to help you make this delicious dessert:
Ingredients:
1 ½ cups heavy cream
½ cup milk
½ cup shelled pistachios, unsalted
⅓ cup granulated sugar
2 teaspoons gelatin powder
2 tablespoons cold water
1 teaspoon vanilla extract
Pistachios, crushed (for garnish)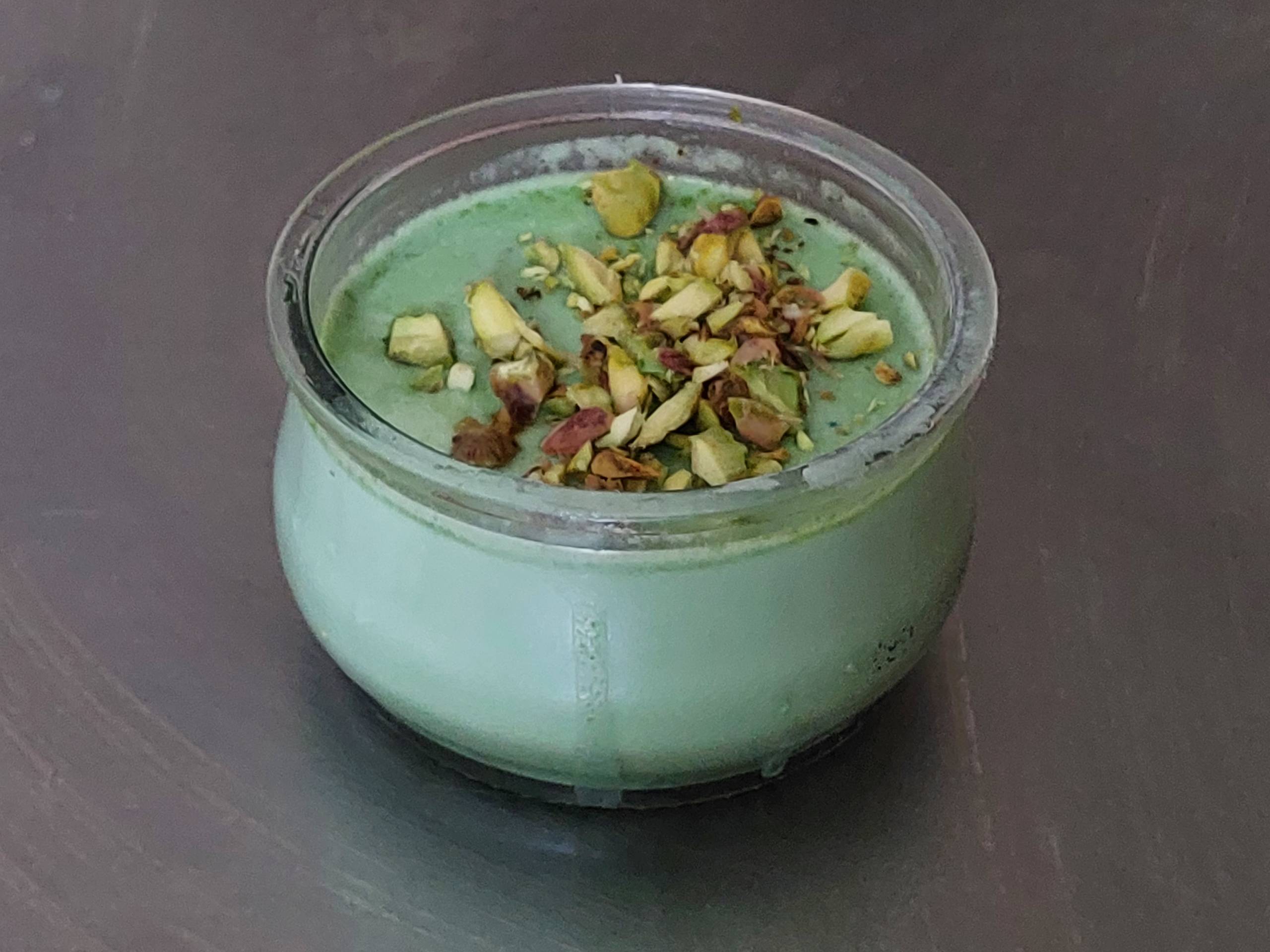 Instructions:
In a saucepan, combine the heavy cream and milk. Heat the mixture over medium heat until it starts to simmer. Remove from heat and set aside.
In a food processor or blender, pulse the pistachios until they are finely ground. You can leave some larger pieces for added texture if you prefer.
In a separate bowl, combine the gelatin powder and cold water. Let it sit for about 5 minutes to allow the gelatin to soften.
Meanwhile, return the saucepan with the cream and milk mixture to low heat. Add the sugar and ground pistachios. Stir well to combine and dissolve the sugar.
Once the gelatin has softened, place the bowl with the gelatin mixture over a pot of simmering water. Stir until the gelatin has completely dissolved and turned into a clear liquid.
Add the dissolved gelatin mixture and vanilla extract to the saucepan with the cream and pistachio mixture. Stir well until everything is fully combined.
Remove the saucepan from the heat and let the mixture cool for a few minutes. Give it a final stir to distribute the pistachios evenly.
Pour the mixture into individual serving glasses or ramekins. Allow them to cool to room temperature, then cover and refrigerate for at least 4 hours or overnight until set.
Once the panna cotta has set, garnish each serving with crushed pistachios.
Serve chilled and enjoy your delicious Pistachio Panna Cotta!
Note: You can also serve the panna cotta with a drizzle of chocolate sauce or a sprinkle of cocoa powder for extra flavor and presentation.