Roasted sweet potato served with garlic and basil is a delicious and nutritious dish that can be enjoyed as a side dish or a main course. To prepare this dish, you will need the following ingredients:
Sweet potatoes
Garlic cloves
Fresh basil leaves
Olive oil
Salt and pepper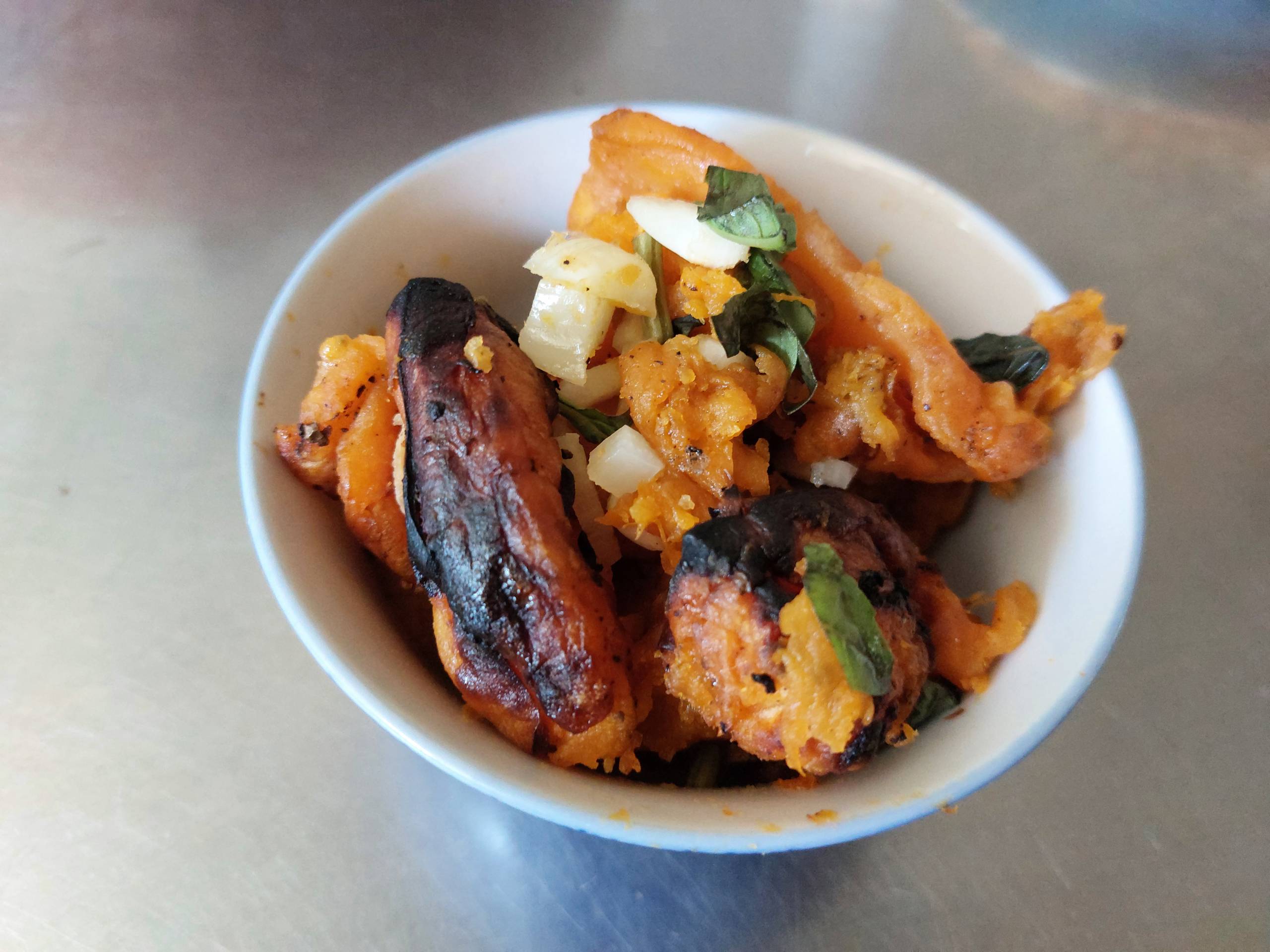 Here's how you can make roasted sweet potato served with garlic and basil:
Preheat your oven to 400°F (200°C).
Peel and dice the sweet potatoes into bite-sized pieces.
Peel and finely chop the garlic cloves.
Rinse and chop the fresh basil leaves.
In a bowl, toss the sweet potato pieces with the chopped garlic, fresh basil, and a drizzle of olive oil.
Season the sweet potato mixture with salt and pepper to taste.
Spread the sweet potato mixture in a single layer on a baking sheet lined with parchment paper.
Roast the sweet potatoes in the preheated oven for 25-30 minutes, or until they are tender and golden brown.
Remove the sweet potatoes from the oven and transfer them to a serving dish.
Garnish the sweet potatoes with additional fresh basil leaves and serve hot.
Enjoy your delicious and healthy roasted sweet potato with garlic and basil!