Cantucci, also known as cantuccini, are traditional Italian almond biscuits that originated in the Tuscan region of Italy. They are commonly served as a dessert, often dipped in Vin Santo, a sweet dessert wine.
The biscuits are made from flour, sugar, eggs, and whole almonds. They are shaped into long logs and baked until golden brown, then cut into diagonal slices before baking again to create a crispy texture.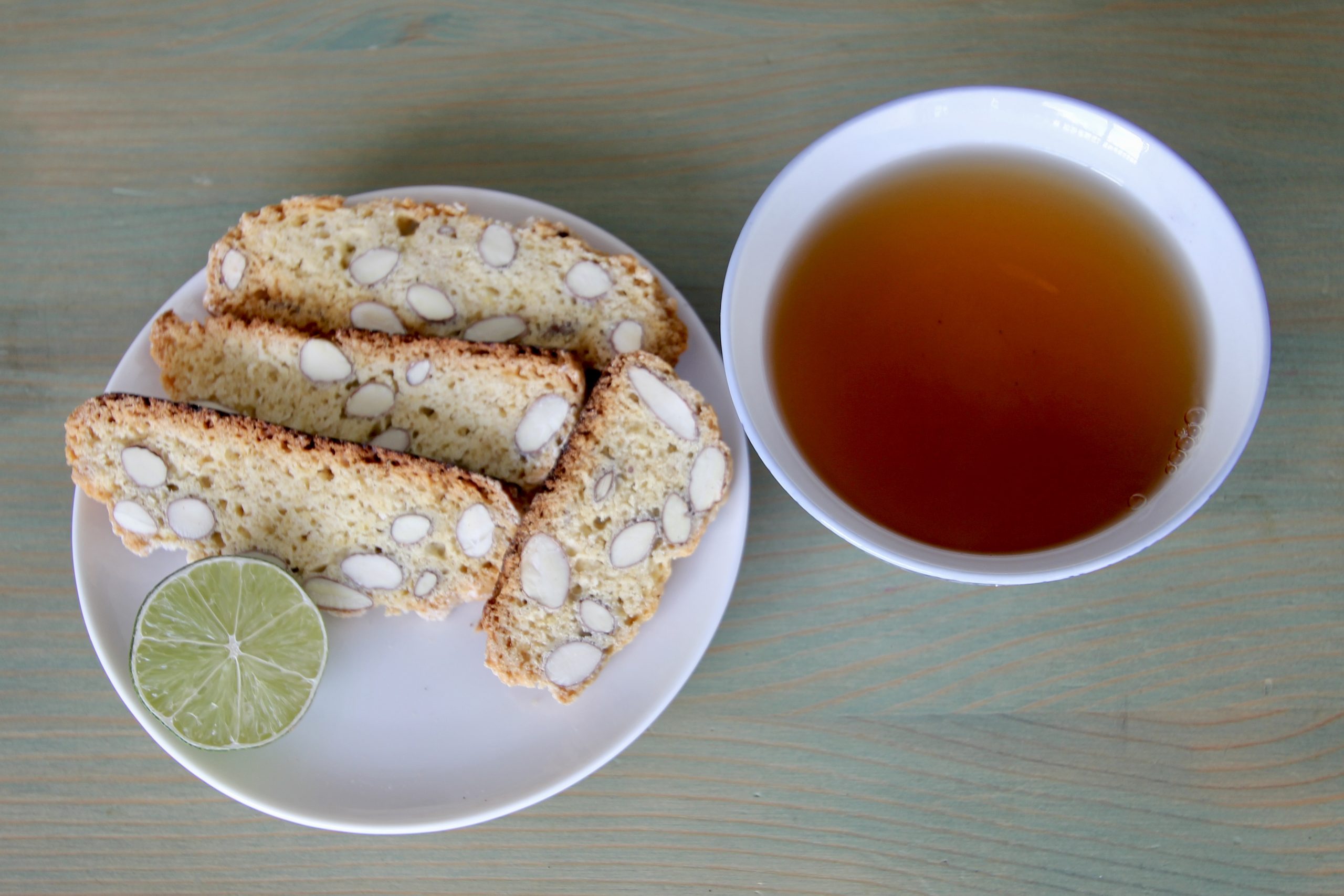 Here is a recipe for making Cantucci at home:
Ingredients:
2 cups all-purpose flour
1 cup sugar
2 large eggs
1 teaspoon baking powder
1 cup whole almonds
Instructions:
Preheat the oven to 350 degrees F (175 degrees C) and line a baking sheet with parchment paper.
In a large bowl, combine the flour, sugar, eggs, and baking powder. Mix well until a dough forms.
Fold in the almonds, making sure they are evenly distributed throughout the dough.
Divide the dough into 4 equal portions and shape each one into a log about 2 inches wide and 1 inch high.
Place the logs onto the prepared baking sheet and bake for about 20-25 minutes, or until golden brown.
Remove from the oven and let the logs cool for about 10 minutes.
Using a serrated knife, cut the logs into diagonal slices about 1/2 inch thick.
Place the slices back on the baking sheet and bake for an additional 10-15 minutes, or until they are crispy and golden brown.
Remove from the oven and let cool. Cantucci can be stored in an airtight container for up to 2 weeks.
Serve the Cantucci as a snack or a dessert, and enjoy with a glass of Vin Santo or a cup of coffee or tea.