Tuscan bread, or pane toscano, is a type of bread that originated in Tuscany, Italy. It is a simple, unsalted bread made from only four ingredients: flour, water, yeast, and a small amount of starter dough called "lievito madre" or "biga".
The bread has a rustic, dense texture with a slightly sour taste, and a golden brown crust. It is traditionally baked in a wood-fired oven and served with soups, stews, or eaten on its own with some extra virgin olive oil.
One of the most distinctive characteristics of Tuscan bread is the absence of salt, which is said to have originated during medieval times when a tax was levied on salt. However, the bread's lack of salt has also been attributed to the region's agricultural history, as salt was not readily available in Tuscany's inland areas.
Despite its lack of salt, Tuscan bread has become popular throughout Italy and around the world for its unique flavor and texture.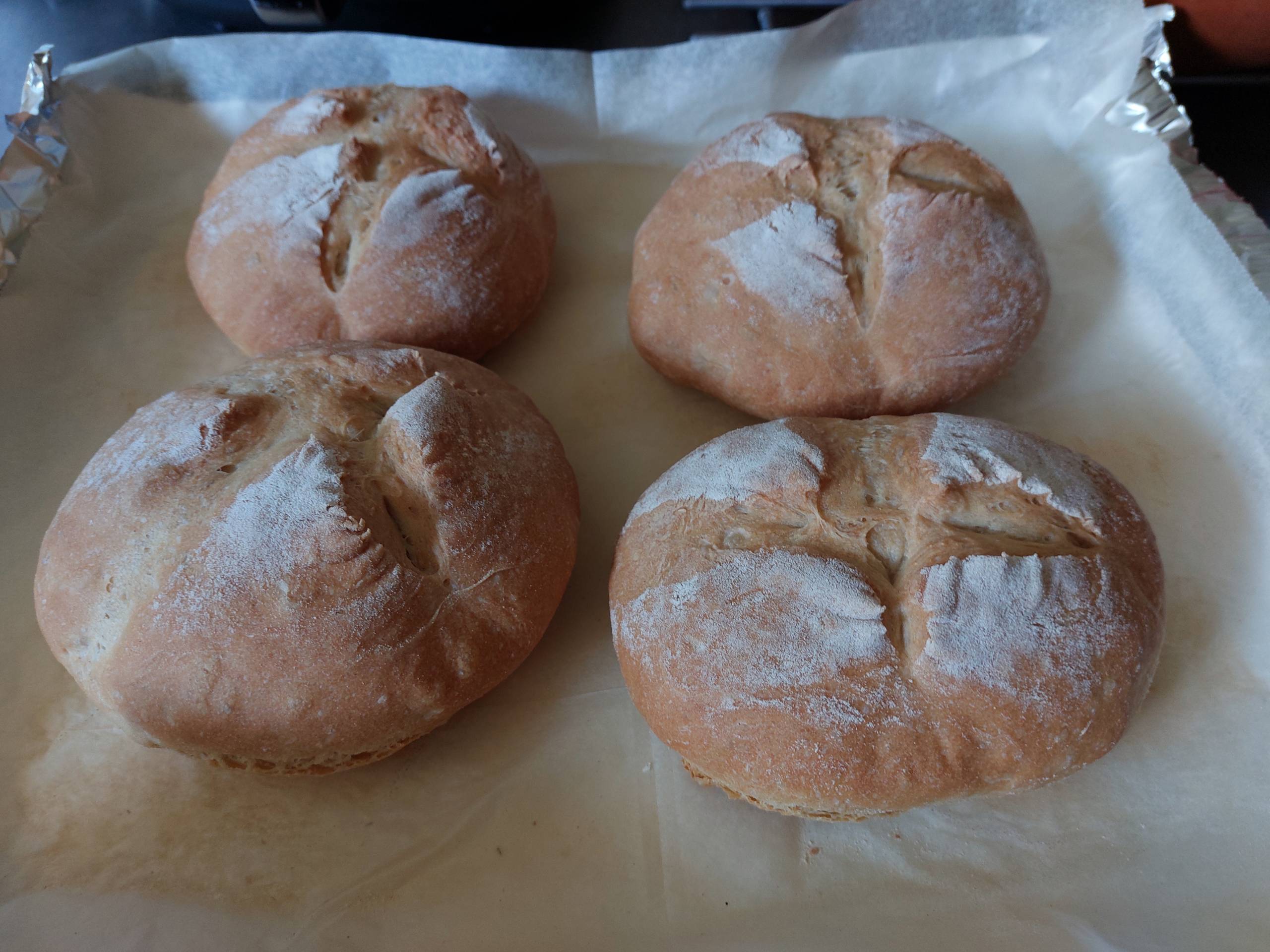 Here is a simple recipe for making Tuscan bread:
Ingredients:
500g bread flour
350-400ml water
7g active dry yeast
50g lievito madre or biga (optional)
Instructions:
If using lievito madre or biga, mix it with a small amount of water until it forms a smooth paste.
In a large bowl, mix together the flour and yeast.
Slowly add the water to the flour mixture, stirring constantly with a wooden spoon or your hands, until a smooth and elastic dough forms. You may not need to use all of the water, so add it gradually.
Knead the dough for at least 10 minutes until it becomes smooth and elastic.
Shape the dough into a ball and place it in a lightly oiled bowl. Cover with a damp cloth or plastic wrap and let it rise for 2-3 hours or until it has doubled in size.
Preheat your oven to 220°C (430°F).
Once the dough has risen, shape it into a round or oblong loaf and place it on a baking sheet lined with parchment paper.
Using a sharp knife, make a few slashes on the top of the bread to allow it to expand while baking.
Bake for 30-40 minutes, or until the bread is golden brown and sounds hollow when tapped on the bottom.
Let the bread cool completely on a wire rack before slicing and serving.
Note: Remember that Tuscan bread does not contain salt, so if you prefer a saltier taste, you can add a pinch of salt to the flour mixture before adding the water.