Crème Brûlée is a classic French dessert consisting of a rich custard base topped with a layer of hard caramel. The custard base is made with cream, egg yolks, sugar, and vanilla, while the caramel top is created by dusting the custard with sugar and then caramelizing it with a kitchen torch or by broiling it in the oven.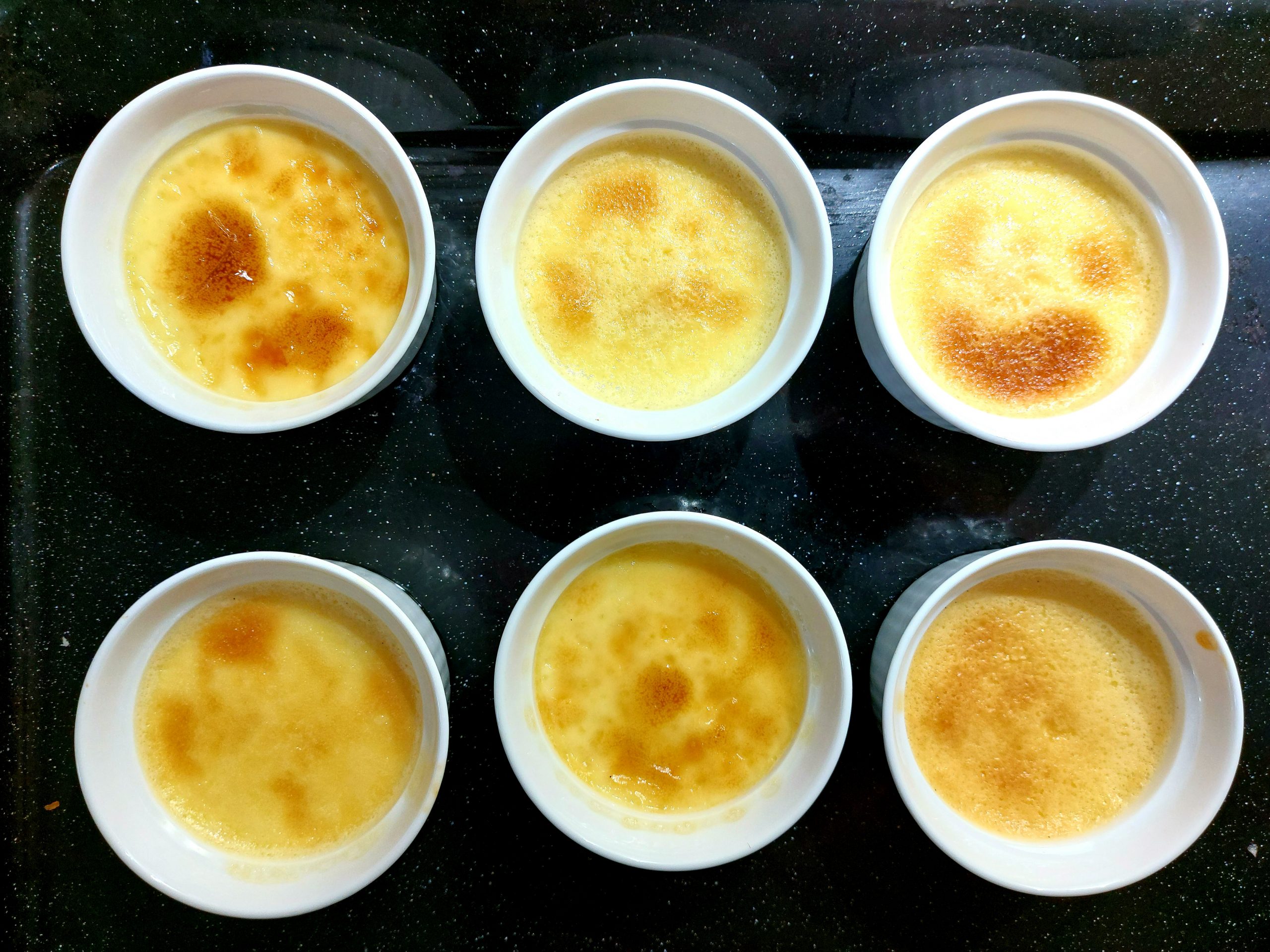 Here is a recipe for classic Crème Brûlée:
Ingredients:
2 cups heavy cream
1 vanilla bean, split lengthwise
1/2 cup granulated sugar, plus more for caramelizing
6 egg yolks
Pinch of salt
Instructions:
Preheat your oven to 325°F (165°C).
In a medium saucepan, heat the cream and vanilla bean over medium heat until it comes to a simmer. Remove from heat and let it steep for 10-15 minutes.
In a separate bowl, whisk together the egg yolks, sugar, and salt until light and creamy.
Slowly pour the hot cream mixture into the egg yolk mixture, whisking constantly to prevent curdling.
Strain the mixture through a fine-mesh sieve into a pitcher or measuring cup with a pour spout.
Divide the mixture among six ramekins.
Place the ramekins in a baking dish and pour enough hot water into the dish to come about halfway up the sides of the ramekins.
Bake for about 30-35 minutes, or until the custards are set but still slightly jiggly in the center.
Remove the ramekins from the water bath and let them cool to room temperature.
Once cooled, cover and refrigerate for at least 2 hours or overnight.
Before serving, sprinkle about a tablespoon of sugar over the top of each custard. Use a kitchen torch to melt and caramelize the sugar, or place the ramekins under the broiler for a minute or two.
Serve chilled.
Note: You can add some flavor variations like lemon zest, coffee, chocolate, fruits, etc.